You are here
ATA 2022 - Five telehealth offerings for older adults
Wed, 05/04/2022 - 10:43 -

Laurie Orlov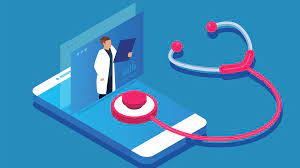 ATA's live event return to Boston. This week the American Telemedicine Association (ATA) conference, charmingly titled "What Now? Creating Opportunity in a Time of Uncertainty," returned to a live format event in Boston. For those wondering, the event title relates to 'reimbursement uncertainties, workflow challenges, and investments needed.' Most of the exhibitor list of companies' focused on improving the efficiency and effectiveness of provider workflow and businesses. But some offered innovation for patients, whether in virtual visits and care, vital sign measurement, and improvements to patient experience. One might note that individuals 55 and older account for more than half of healthcare spending, with costs rising with age.  Here are five from the ATA event, content from vendor websites:
Abridge. "Abridge transforms conversations into automated documentation. Our conversational AI solutions help everyone structure, summarize, and get insights on any telemedicine conversation. Clinicians get real-time clinical note drafts that help them save time on documentation. Systems get access to rich, structured data that can power care management and population health analytics. Patients can also get automated care plans, intelligent nudges on next steps, and enhanced health literacy." Learn more.
Canary Speech. "Canary Speech is the global leader in the speech digital biomarker industry by achieving real time vocal analysis on as little as 40 seconds of speech using smart devices. Advancing speech and language applications for the hospital, health and wellness, and pharmaceutical markets, the Utah-based company enhances patient care and outcomes by improving quality of care and quality of life with its patented AI speech technology. Canary Speech technology also provides the opportunity to enhance telemedicine and remote medical services." Learn more.  
BioIntelliSense. "The BioIntelliSense multi-parameter solutions have a long battery life, offering continuous monitoring for 30 days and beyond with a leading portfolio of single-use wearable medical devices. BioIntelliSense recently launched a rechargeable version of its BioButton monitoring solution, which continuously monitors more than 20 vital signs and physiologic biometrics for up to 30 days on a single charge for effectively managing patient populations with long-term chronic, complex care needs." Learn more.
Rhinogram."Rhinogram's patient engagement platform allows providers to offer virtual visits through live video consults, text-based image and document exchange without the patient downloading an app or logging into a portal. Patients can simply text the practice phone line, making it convenient to access live video sessions, manage appointments, send insurance and payment information, even if they don't have access to high-speed internet. Over 10.5 million patients in over 50 healthcare specialties are receiving care on our platform." Learn more.
WizeCare Technologies. "At WizeCare Technologies, we develop state-of-the-art solutions for remote Physical Rehabilitation. We are using computer vision to track and analyze the patients' movement (range of motion, efficiency, jerk, speed, accuracy, ) together with AI tools, big data analysis, and machine learning to automatically produce personalized treatment plans. The platform supports all physical care needs: chronic care management, prevention, and healthy living." Learn more.