You are here
Five Technology Offerings from the Washington Innovations in Longevity Summit 2019
Wed, 12/11/2019 - 09:21 -

Laurie Orlov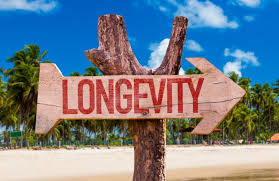 The second year of the Summit tackled issues in town and far away.  In the portfolio of the 2019 events produced by Mary Furlong and Associates, the Washington Innovations in Longevity Summit is relatively new, in its second year. But it is unique in its objectives – topics spanned the regulatory environment and included insights and innovations outside of the US.  The event capitalizes on the presence of numerous Washington government agencies, including National Institute on Aging and HHS, as well as representation from DC-based organizations like NCOA and AARP. This event was keynoted by AARP's Executive VP Nancy LeaMond and George Vrandenburg, Chairman of UsAgainstAlzheimer's. Here are five of the technologies that were presented and discussed at the event:
Audio Cardio. "Our patented and clinically proven Threshold Sound Conditioning™ technology generates personalized audio therapies to help stimulate and strengthen your cells. AudioCardio™ quickly assesses your hearing and delivers a once a day, one hour hearing therapy for your ears. TSC™ technology detects the key frequencies that have lost sensitivity (commonly due to noise exposure and aging) and exercises them with personalized sound signals." Learn more at Audio Cardio.
Camanio Care. "Camanio Care is a care tech company that develops innovative solutions for a good care at home with the individual in focus. Camanio Care offers digital service platforms for digital care, robotics, assistive devices and gamification, with products such as Camanio Smart Care, BikeAround™, Bestic® and Giraff™. Through three focus areas; Active Life Mealtime and Digital care, Camanio Care wishes to support people's basic needs and increase accessibility and quality within health care." Learn more at Camanio Care.
Megilla. "Megilla is an online video-storytelling platform where you can tell your life story on video - one question at a time.Basically, you need a computer or device with camera / audio capability -- then you can record videos from your devices by answering questions and talking into your camera. Click "record now" and tell your story. If you see a question you like but want to answer later, click "save to my list" and it will be saved in a 'shopping cart' of sorts under "My List" you can access anytime. If you want to share any videos with someone, you can email those videos directly from the site without creating an additional email account." Learn more at Megilla.
Outpatient. "Outpatient is a mobile app for patients and their families to coordinate logistics, communicate and adhere to care plans. Outpatient Inc is a venture-backed startup that's building a platform to help families and patients manage their healthcare in a modern and unique way. We're experimenting with messaging, NLP and machine learning to radically improve the overwhelming logistics of health care. To the family - We understand your challenge, the numerous decisions you have to make while also managing the rest of your life. Outpatient is here to simplify your world. To the medical provider - Outpatient translates to improved efficiency, higher reported satisfaction and greater adherence to your care plan." Learn more at Getoutpatient.
TCare Inc.  "Tailored Caregiver Assessment and Referral (TCARE) is a care management protocol designed to support family members who are providing care to adults, of any age, with chronic or acute health conditions. The comprehensive system includes software, assessment tools, decision algorithms, and a training and technical assistance program. TCARE is grounded in the Caregiver Identity Theory, which conceptualizes caregiving as a series of transitions that result from changes in the caregiving context and in personal norms that are grounded in familial roles and culture. Learn more at TCare.