You are here
Five Trends Driving Potential of Wearables and Older Adults
Wed, 05/12/2021 - 11:02 -

Laurie Orlov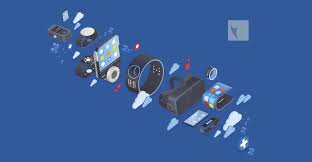 Wearables are nothing new – except in how they are used.  The Quantified Self movement, coined as a term in Wired in 2007, simply described the growing interest in tracking those personal characteristics that could be recorded and analyzed by the user of wearable technology. From activity trackers that gained popularity in the past decade, to introduction of smart watches by Apple in 2015, the adoption of wearables by older adults has continued to grow. New products fuel interest about their potential for older adult health-related benefit, such as the Oura Ring, the Apple Watch Series 6 and the Samsung Galaxy Watch 3 Active, or the Bose SoundControl hearing aid.
Forecasts of purchases are rising. Gartner's January 2021 forecast, this was driven by increased consumer interest in tracking their health status during the pandemic (smart watches) and the growth of remote work (purchases and upgrades to headphones and ear-warn devices). IDC forecast growth in hearables (397 million units) and smart watch shipments (156 million units) out to 2024.  And according to one Apple Watch insider, 3-5 million Apple watches alone have been purchased by adults age 65+.
Health-tracking devices and usage grew in 2020. According to Rock Health, 66% of those who started using a wearable did so to manage a diagnosed health condition.  And more than 51% of wearables owners use the device to manage a diagnosed health condition.  Specific health attributes included weight, heart rate, blood pressure. It should be noted data was collected prior to the 2020 Covid-19 lockdowns.
Views on the patient's role in their medical care began to change.  In 2013, Leroy Hood published a paper, "Systems Biology and P4 Medicine: Past, Present, and Future" that introduced the idea that patients had a role in their own care, saying that medicine should be 'predictive, preventive, personalized, and participatory." That concept became a basis for the growing interest in the role of wearables as capable of assisting in all four attributes.
Consumers began to show preferences about what to track.  Even before the Covid-19 pandemic, as of January, 2020, the Guidance for Wearable Health Solutions white paper noted that users of wearables began to show preferences about what to track, expressing interest in tracking blood pressure and heart health 
Growing consumer interest in wearable health solutions began to emerge. Because individuals want to participate in their own health, they not only want to track, but also to share data with their doctor to help with a more accurate diagnosis. The Consumer Technology Association has been surveying consumers – and noted that even in February of 2019, 58% of consumers were willing to share health data with their doctor to gain a more accurate diagnosis and treatment.
[More on this topic included in The Future of Wearables and Older Adults 2021]