You are here
Five interesting and useful technologies for older adults
Wed, 03/31/2021 - 11:02 -

Laurie Orlov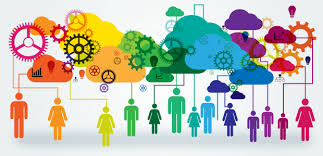 Events cropped up again in March that help accelerate interest in and ultimately benefit for older adults. One of these was the Longevity Health & Innovation Summit, which featured numerous longevity and technology experts as well as a pitch challenge. Today the CTA Foundation pitch competition is being held in partnership with AARP Innovation Labs. And last week, the CABHI Summit 2021, in which several of these offerings below were presented.  All these events provide a platform for innovation competitions, presentations, collaborations and networking among funders and innovators in the age-related technology market segments. Check above links to see full lists from all three.
AceAge. "Karie is a personal health companion that organizes, schedules, and dispenses pills with one-button technology, ensuring that patients are taking the right medication at the right time. Karie provides an automated solution to the common, costly, but completely preventable problem of poor medication adherence for elderly patients living alone. Karie is easy to use, enables greater patient autonomy and ensures better healthcare through a highly coordinated program."  Learn more at AceAge.
Dance4Healing. "Our product is designed to change behaviors in positive ways. We practice empathy-driven behavior design, and are mentored by David Kelley, Dennis Boyle, and BJ Fogg. Based on Fogg's Behavior Model, we increase ability by offering dance videos recorded from our in person classes, and enable 24/7 access. We create effective behavior triggers, and put hot triggers in front of motivated people through AI informed buddy matching. Research shows people perform better in a group, but really excel with a buddy." Learn more at Dance4Healing.
Flic Smart Button. "Flic Smart Buttons can now trigger Amazon Alexa commands. Speaking out loud to make your voice assistant turn off all lights, play your music, or start the heater in your car feels great initially. But the hundredth time you yell the same command, hoping to be understood correctly, it can start feeling repetitive. Using Flic buttons, Alexa users can now trigger their everyday routines faster and more reliably by simply pushing a button. Flic the only available physical button that can trigger Alexa commands."  Learn more at Flic.io.
MoviWear. "Our 4g/LTE IoT solutions remotely monitors our elders vital-signs while tracking people and goods through our robust web-based Dispatcher platform. We can track any device, any person, anywhere in the world. Our elderly devices come equipped with heart rate monitors, fall detection and GPS - taking care of our elders has never been easier." Learn more at MoviWear.
Steadiwear. "Since Steadiwear's first assistive device for hand tremors in essential tremor and Parkinson's disease was released, their research and development team has been tirelessly responding to the customer feedback in hopes of improving the Steadi-One glove's battery-free, low risk and non-intrusive technology and effectiveness. This assistive device is designed to relieve those who struggle of hand tremors that may result from Essential Tremor or Parkinson's Disease. A smart fluid that stiffens & works together with a counter-weight that moves in the opposite direction of your tremor." Learn more at Steadiwear.