You are here
Four tech and aging blog posts from September 2019
Mon, 10/07/2019 - 10:08 -

Laurie Orlov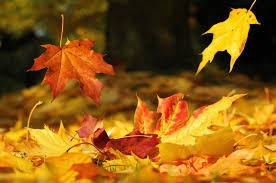 Fall and red leaves arrived as typical late in the month.  But as inevitable as those changes are, other notable events occurred during September – including AARP's partnership with Getty Images to combat age bias in advertising. Also in September, Medicare changes were introduced encouraging technology use by health providers, particularly telehealth services -- perhaps boosting the use of telehealth technology (for example remote visitations) which has seen a rise of consumer interest in recent polling, though not well-adopted yet by the majority of physicians. The four blog posts from September:
MIT Technology Review's "Old Age is Over" is thought provoking.  Or in the case of the technology section – "Old Age is Made Up," written by Joe Coughlin, head of the MIT Age Lab, the content is just plain provoking. We agree that old age is made up – but in this article, that assertion is underpinned with generalizations that are just, well, also made up. And it shows a lack of understanding about who benefits from technologies that exist in their current form, or that some of those have been upgraded well beyond his generalizations.  Read more.
Heightened focus on social isolation has resulted in more research, greater concern.  Since the initial correlation between loneliness, social isolation and poor health outcomes, new reports have emerged to try and understand why people are lonely and what can be done to mitigate it. AARP, which has been researching the subject since 2010, released new survey results in 2018 confirming the same percentage – 35 percent of adults age 45+ are lonely – but with a growing number of older adults in the population, this represents an additional five million adults based on census data and asks them to assess their health. Today, Aging in Place Technology Watch and GreatCall have published a new white paper about initiatives to fight social isolation. Read more.
Consider upcoming fall events.  It's the last quarter of 2019 and a full sprint to the year-end finish. Soon you will launch a boomer/senior, home health tech product or service, or maybe a caregiver advisory service.  As your company gets ready to travel into battle or a booth this fall with the sound of lively pitches all around, it is time to for you to revisit this guidance. Perhaps sometime soon, your new or existing company will officially launch a new product or service, or perhaps a long-awaited, over-described and much-anticipated offering will finally ship. First read existing content and research reports on your particular market segment.  Look over this updated checklist that continues to hold true – with updated links and references. Read more.
Getty images show advertising's ageist stereotypes.  A new report from AARP this week zeros in on something we all knew: Advertisers focus on the young – not unlike the tech firms who make products being advertised.  Despite the 50+ population representing one third of the US population, they only show up in 13% of advertising imagery. The AARP report authors analyzed the Getty images – and observed that even though 69% of people aged 65-73 own a smartphone, less the 5% of the images of technology included any older adults. The same held true for images of workers: while one third (53 million) of the labor force is 50+, only 13% showed them working -- otherwise they were shown at home, with a partner or in a medical setting. And the kicker: 81% of the employees of advertising agencies are younger than 55. Read more.