You are here
Future of Remote Care Technology and Older Adults 2020 -- Themes Emerge
Thu, 10/22/2020 - 12:03 -

Laurie Orlov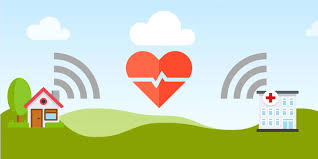 What is the status and future of remote care technologies? As the research interviews for the 2020 report "Future of Remote Care Technology and Older Adults" wind down, a few themes become apparent. This work began in the summer of 2020 as the Covid-19 lockdown was underway. The pandemic has likely transformed the senior-focused ecosystem. It triggered ingenuity of senior care organizations and vendors; and it energized innovators and prospective investors. Reimbursement of technology was a key policy change in 2020 that fueled adoption and investment in telehealth. That change super-charged growth in telehealth-related companies that had been growing incrementally. And as senior living executives agreed early, from a technology investment standpoint there's no turning back.
Among the 30 interviewees across 28 organizations, including Microsoft, AARP, Best Buy Health, Home Instead, and the Consumer Technology Association, here are a few of the themes that emerged from these conversations:
Connection matters – tech connectivity is a pre-requisite. That connectivity became essential for engagement, remote patient monitoring (RPM), telehealth interactions, family interactions, and staff communications. Although numerous workarounds have been cited, from selfie-sticks to Wi-Fi hot spots, what the pandemic revealed was the distressing lack of connectivity during lockdown for many older adults. That digital divide applied whether they live in senior living communities, nursing homes or remained in their own homes. The resulting gap exacerbated loneliness and isolation of seniors. Was this gap in connectivity due to the cost of connection, which varies across the United States and is higher than in other countries? Was it due to a gap in ownership and available of devices?
The home – not the hospital -- becomes the care delivery hub. Healthcare leaders and their tech partners agree on the need for radical change – and the result is the ramp-up of remote care offerings for the home. Why? As the pandemic continued, hospitals were losing $50 billion per month of revenue by June and many went out of business permanently. In addition, most doctors lost revenue as 70% of their patients deferred treatments resulting in excess deaths from causes such as Alzheimer's disease, diabetes and heart disease. These deaths were not directly caused by Covid-19, but were the result of delayed care, fear of care, or emotional distress. Providers now envision a care continuum that may extend into 'hospital at home' offerings.
Telehealth becomes an expectation – no longer just a future. As the pandemic proceeded, organizations experimented with (now-reimbursed) telehealth across multiple types of consultation, ranging from dermatology, plastic surgery, internal medicine appointments and beyond. In fact, in April, 43% of primary care visits for Medicare patients were through telehealth. Through July, CMS noted that 10 million Medicare beneficiaries used telehealth visits. The total of 34.5 million services including children represented a 2,632% increase over the prior period. Even as older people move back into the waiting rooms for in-person visits, the telehealth offering in its multiple formats is now an option in provider care. Because its use will persist in some format, industry leaders want to standardize appropriate workflow, video platforms, and communication with patients. Their efforts will likely be more formalized through multiple proposed 2021 regulatory changes.
[This is the 5th blog post in the series about The Future of Remote Care Technology and Older Adults 2020, a research report now available.