You are here
The growth of telehealth is a plus for seniors – if they can use it
Wed, 06/17/2020 - 11:45 -

Laurie Orlov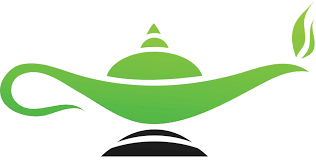 Telehealth – the genie is out of the bottle.  In March, the government announced expansion of telehealth access, noting that it would raise the reimbursement rate for telehealth visits during the Covid-19 pandemic to match the doctor's rate for in person visits, as Seema Verma, the head of CMS noted: 'the genie was let out of the bottle' and won't likely be put back in. The regulatory change enabled "the use of smartphones, video conferencing platforms such as Zoom, and messaging services like WhatsApp; and the ability to provide care across state lines in 48 states."
Technology companies have stepped up to fill in some of the access gaps.  During April, numerous senior living communities ramped up tech connections for older adults. In May, Google gave 1000 Nest Hub Max devices to residents in seven Merrill Gardens communities in Washington State.  Then in June, Amazon and K4Connect began an initiative to distribute 8000 Echo Dots to residents in 40 West Coast independent and assisted living communities.  Startup LocateMotion announced two Covid-19 initiatives -- Safe@Home for RPM and Safe2Work to monitor workers for signs of infection.  More technology changes have followed and are anticipated moving forward.
Technology Adoption – Pew Research. Their latest surveys about smartphone and broadband, as with the Caregiver study, were completed in 2019. Pew's smartphone ownership for the 65+ was at 53%, though ownership of a cellphone for that group was at 91%. That number is likely to jump up the next time the survey is done, if only because stores primarily display smartphones, and mostly iPhones. BestBuy is the store exception to that rule as the parent company of GreatCall, with its smartphone, which from a price point and easy-to-read screen, is a deal compared to an iPhone. As for broadband adoption, 73% of the 65+ in the last survey in 2019 were broadband users, though likely fewer in the upper age decades.
Technology Adoption -- AARP. The AARP Research survey of older adults was completed in 2019, published in early 2020.  It found a larger percentage in the older age ranges using technology. Their 776-person sample of those aged 70+ showed 62% owning smartphones, and smaller percentages with tablets (40%), with fewer than 20% having any of smart homes or wearables or home assistants.
Turn these numbers around – there's room for improvement.  Per Pew, 37% of the 65+ do not own smartphones. According to AARP 38% of the 70+ do not have smartphones. As for broadband or high enough speed access to do much of anything online, 27% do not have it according to Pew.  The odds are that most assisted living and nursing homes did not receive donated devices for residents.  So how does telehealth become useful for these sizable gaps? Who or what makes that happen?
[This is the 2nd in the series of blog posts on the Future of Remote Care Technology and Older Adults research, to be published in Q4 2020]