You are here
Health-Care tech for seniors – not well served by the Wall Street Journal
Wed, 05/30/2018 - 09:03 -

Laurie Orlov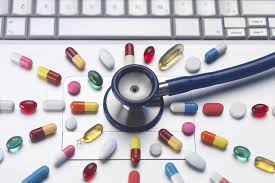 Skip the tech – listen to the experts interviewed – first robots.  The good news – this week's Health Care Technology supplement transcended the limits of doctors and hospitals – and dabbled in the dilemmas of elder care – included technology to assist those with dementia and mitigate loneliness.   The bad news -- another in a long line of 'robots and chatbots look after the elderly,' with promotions of those oft-promoted Care.coach and ElliQ, adding Catalia Health's cute Mabu. These are worthy experiments – and not wanting to be left behind, there are always health organizations eager to see what the fuss is about. Says USC researcher, Maja Mataric: "Robots give patients the illusion of having a physical companion…it isn't actually very hard to project empathy (Mabu)...Empathy is what you do, not what you feel."   Really?  How comforting.
On to dementia – those assists from technology – starting with the smart home.  So the tech like home sensors, smart phone apps, tablets, smart pill boxes – aim in this article to help a person living independently (presumably alone).  There's a sizable graphic from the University of Montreal that shows the placement of smart sensors in a home to track the movements of a person with dementia.  Possibilities? Says Dr. P. Murali Doraiswamy from Duke: "Tech has the potential to help preserve independence…Ultimately we want nursing homes to disappear. We want people to live peacefully in their own home."   But says Dr. Jeffrey Kaye of ORCATECH, "The reality is the evidence that any of this helps or works is very thin."  Okay.
Keeping in touch – smart phones and tablets.  Research often reinforces the utility of technology already on the market and applied to the topic.  Consider that a British consortium is testing whether a smart phone app that launches several times per day and asks how a person is doing. Dr. Martin Orell, head of the project: "The goal is to examine not just what people are doing, but how they are coping." And in Amsterdam, tech that reminds people about which day it is helps to better orient them in the present and keep in touch with relatives. "We must be cautious about the role of technology," says Dr. Melland in Amsterdam, because "often a caregiver still may be needed to help the patient use it."   Yes, and also to provide care.
The problems, the tech, the pioneering university researchers?  Sadly, nothing has changed -- just the names of the university programs.  As for the categories, the tech in this article may be useful for the alert elderly and/or their in-home caregivers. But nursing homes, locked units in assisted living – they will continue to exist, despite Dr. Doraiswamy's hope. Why? None of the tech referencing dementia care tackles the disorientation, wandering and self-care decline of actual dementia. Medication dispensing tech has been around forever – and must be managed by someone who knows what the dosages should be.  Meanwhile, there are commercially available offerings (no research university needed) to manage a smart home, monitor and manage meds, issue reminders, and even provide in-home social interaction through a tablet, a smartphone, or even by speaking and playing music.