You are here
Hearing aids, the elderly, and listening to music
Tue, 03/16/2021 - 11:14 -

Laurie Orlov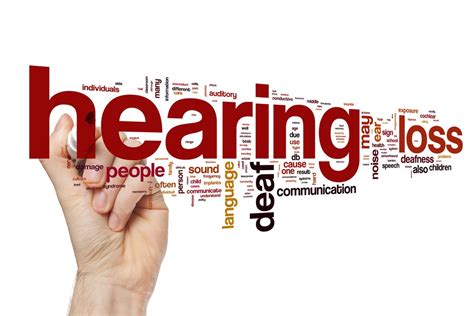 Hearing aids and music -- why is this so difficult to solve for the elderly?  The pandemic isolated everyone, but it may have been even worse for the hearing-impaired. Consider the oldest -- they are aged 85 or 86, love music and enjoy getting together with others in restaurants. The man loses one of the uninsured hearing aids and has to switch to backups that emit whistles or screeches, and cannot hear accurate sounds from a grand piano. The replacement cost of the single hearing aid is $2195 bundled with audiologist assistance. That pair worked well with his TVlink unit – enabling him to hear the TV at the right volume, and his spouse to listen at the broadcast volume. The older woman is isolated during restaurant lunch time conversation because she can't sort out who is speaking – she is described as 'looking lost'.  She also has a piano she won't play because of hearing aid sound distortion.  Both can easily afford the best hearing aids, service, and guidance available. Both are frustrated at their inability to fully mitigate these issues.
Do experts and tech designers envision older adults? Or do they write guidance for the young and hearing-impaired, picturing themselves?  Check out this article, written by an expert on hearing aids and music. The advice to the reader? Bring the article to the audiologist whose business is all about service. But is that likely for the elderly? Advice that says to start with post-16-bit-architecture, dial down noise compression, turn off the feedback management circuit, turn off the frequency shifting. Oh, yeah,  this must be for the audiologist. If he or she can't make sense of that, then they should read this conference paper.  Perhaps audiologists should read a few other papers – noting that 80% of individuals aged 80+ have hearing loss (and thus cannot enjoy music as it is performed.)  Insiders cite numerous reasons why older adults don't address hearing loss, don't buy or wear their hearing aids, unlike GenXers who want to solve the problem. But consider those older adults who really want and can afford the solution, but struggle with the devices, the training and retraining, adjusting for different surroundings, and most confounding, mastering smartphone-based adjustment. 
Oddly, what can be learned from senior-focused smartphones and mitigating the impact of hearing loss?  Apparently not much from Best Buy and its GreatCall Jitterbug Smart2. This  Android smartphone assumes the wearer is not all that hearing-impaired.  The device may have little room for those hearing-related Android apps, for example – and thus may not be a good match for hearing-aid wearers who want a smartphone to control the device.  On the other hand, Consumer Cellular sells 23 different Android phones – most of which support downloading apps – and likely the pairing with hearing aids could be more straightforward.
Audiologists, music and the elderly -- what can help? One small survey of hearing aid wearers in an audiologist waiting room revealed issues with "pitch perception difficulties, listening in live contexts, distortion, and difficulties hearing lyrics in songs." In another initiative, a grant program to research music and hearing was launched in 2020. Some audiology practices, like this one in Los Angeles for the music industry, really focus on music and hearing loss. Maybe the general world of audiology should conduct a survey about the importance of listening to music, note hearing aid use and experience -- and then offer optimal training/adjustment for seniors.