You are here
Honor buys Home Instead – a shakeup in the home care industry
Sun, 08/08/2021 - 15:36 -

Laurie Orlov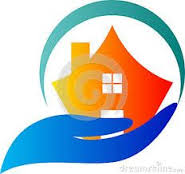 Honor buys Home Instead: one of the newest acquires one of the oldest.  Honor, a recipient of $255 million in total investment (Series D in October, 2020), has pivoted here and there since its $20 million-fueled launch in 2015, always intent on disrupting the home care industry. For a while, many in the industry were skeptical. They viewed it as a threat – see interviewee comments in 2017's Tech-Enabled Home Care.  Honor began as a home care company, then a home care tech platform company and buyer of smaller home care companies -- bulking up prior to Friday, when it acquired the largest home care company in both the US and UK – Home Instead.  
That was then – this is now – 2021 context is notable. Covid-19 triggered disruption in every aspect of senior care. The death of older adults in nursing homes led families to pull loved ones out of senior living communities, causing occupancy to plunge, spiking demand for home care services. Although senior living occupancy is growing again, consider today's labor shortages that span all senior care jobs, driving a looming shortage in home care. Add in wage pressure for a $15/hour minimum wage across the entire labor market. Now consider population growth. With 54 million now 65+, 46% of women aged 75+ living alone, what percent will need home care services in 10-15 years? How many now? Note senior living staff, including nursing homes, is augmented by home care workers.
The home care industry – acquisition is a case for consolidation. What's this acquisition mean for franchising? As Honor acquired the largest home care company in the US – Home Instead, the franchises encompassed 90,000 care workers at 1200 locations in 14 countries (including 13,000 in the UK alone). The 27-year old company has tried to boost innovation in care, hiring or acquiring various leaders over time, including Scott Dingfield (who now has a franchise business) and David Weigelt from Immersion Active through 2019. Home Instead worked to distribute GrandPad tablets in 2019, and was discussing Hospital at Home tech innovation in 2020. Has the franchise model been an innovation constraint? Can you drive technology adoption to so many independent owners?
What are the possibilities – short term?  According to the press release, of course, nothing much changes, despite its 'capability to transform and further professionalize caregiving' and to address billing, scheduling, staffing and other back-office functions.' Which ultimately means that in the engine of home care, managing people, eventually everything changes. The smartphone app shown in the press release is just a start at an efficiency effort that at minimum improves recruitment and streamline processes for workers, with backend integration that could more easily reveal gaps and issues with care, as well as worker preferences. 
Longer term this could tech-enable the standard of care in the home. The role of technology and home care has long mattered to its industry players. Honor's investor history means that technology matters more than ever, especially with growing government interest and likelihood of the home remaining the hub for care since the pandemic. Will it be feasible to integrate home care processes with remote patient monitoring? Will insurers pay? What about engagement technology (like Voice First) or tech-enabled family involvement in care status? For sure, other home care organizations will watch the Honor/Home Instead combination and will be rethinking their own course forward – boosting tech utilization, consolidating into larger companies – and more.