You are here
Independence Day – How Old Age is a (New) Number
Tue, 07/04/2017 - 09:27 -

Laurie Orlov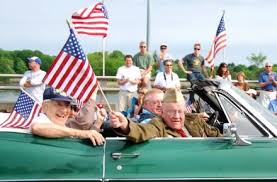 Movin' up – so goes the definition of old age. Maybe this confirms what you have already observed, and the Society of Actuaries (which also uses Social Security Life Tables) has also calculated. According to Stanford economist John Shoven, the definition of "old" is rising, ridiculously compared to the 1920s, but very interesting, nonetheless. Says Shoven: For women, "old" is approximately age 73, with women transitioning out of middle age at 65. For men, he asserts that "old" is around age 70, with transitioning out of middle age at age 60.  The assumption underlying this are based on "risk of dying" within 1, 2 or 4 years. If it is 1% or less, a person is is middle-aged. Good graphic, and no surprise, it's another document in the litany of advice for deferring Social Security payments until late, late, late, despite the actual behavior in which 42% of men and 48% of women are claiming it at age 62.
Living and working longer.  How long do people work?  In Japan, a very long time, including working at age 85. The country is now subsidizing companies to hire older workers – a change from its previous push-them-out rigidity of turning workers into contractors at age 60. In fact 23% of Japanese aged 65+ were working as of 2016, though many of those jobs were low-waged. In the US, according to Pew Research in 2016, the percentage was 18.8% (or nearly 9 million people) were working -- could that percentage rise in times of high employment and lengthening lifespan? Unlike the Japanese, the Pew stats show that older workers, with the exception of home care/personal care work, are likely to have better jobs than the older Japanese.
So what work are real people doing? What jobs are recommended for older workers?  For those looking for work, here is one not-too-creative list suggesting jobs like bridge tender (!), tailor, and messenger.  For those contemplating their current career future, some folks will stay at their jobs and/or have found job flexibility that keeps them in the workforce – consider that one in four doctors is Medicare-eligible. For others, they worry about being pushed out of the workforce. Maybe that is because of perceived age discrimination in the workplace – only Digital Natives need apply? Uh, wasn't that a term coined in 2001 and as obsolete definitions go, perhaps a bit long in the tooth?
Prediction – the definition of old is maturing, right along with the population.  Most Americans think they want to live to 100 (at least).  Not caring too much about their health or financial future, perhaps makes them overly optimistic. But there are well-publicized role models (have good grandparents!) and some famous folk. Maybe it's good genetics or plenty of money and good self or home care – Kirk Douglas is 100, Betty White and Carl Reiner are 95. Will technology help us in our advanced age? How about those drone ambulances? Maybe a few innovations we have today could benefit us in our older years – like sensors and voice-enabled technologies that set up instantly, easily playing our best music and favorite books. Or wearables that are priced right, have customizable and useful functions for the 46% of women aged 75+ who live alone, or hearing/vision technologies that work well and fit in the price tolerance of seniors.  
NOTE 1: If you read via feedburner, also click on the blog source, Aging in Place Technology Watch.
NOTE 2: If you are attending, look forward to seeing you at the Silicon Valley Boomer Venture Summit July 19-21