You are here
Innovation today: Making tech you don't want, can't use or doesn't work
Mon, 10/09/2017 - 09:42 -

Laurie Orlov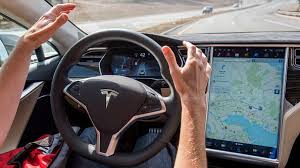 Rant on.  Forcing tech onto the customer is standard operating procedure for companies. Because of advertiser pressure, for example, we have to make an effort to stop auto-playing videos in news feeds, news sites, ads, etc. – completely missing the possibility that the viewer might be staring at a smartphone in the train's quiet car, or up early when a spouse is still asleep.  Or worse, the news feed shows a video that no one should ever see -- but has yet to be taken down by one of the 3000 take-it-down new hires. 
Tech competition -- masked as innovation -- has transcended the absurdity zone. The current (business?) model forces technology improvements, whether on phones, cars, or software, without an opportunity to opt out or roll back. Testing has become so yesterday, and the changes, which are all about one-upmanship among tech and car companies' non-stop PR machines, are worse than a bad user experience. If the device costs money or the software depends on advertisers imagining that they are reaching consumers, or the consumer needs to WANT the car, something beyond the device or marketing is truly broken. Three examples:
The forced upgrade – no going back. You may have noticed that software upgrades and new devices seem to be plagued with bugs, workarounds, and irritants – take the iPhone update this past week – and unlike previous versions, there's no going back to old versions.  Samsung offered an unwanted guest in its new S8. Say hello to Bixby – the virtual assistant that makes Siri look like a rocket scientist. And optimizing the vendor's support process, of course, seems to be the objective of the no-going-back strategy. Why should they have to deal with multiple versions? Because Microsoft has been doing exactly that since forever? But of course that's in the 'enterprise' world of PCs, where there is an IT support staff to deal with change. IT staffers, unfortunately, must support that corporate policy nightmare, Bring Your Own Device (BYOD). And as with Bixby, auto-play videos, and other, uh, 'features', one must carefully study the user forums to learn how to disable, get rid of, go back, or avoid, this so-called improvement.