You are here
Innovative offerings from 2020 (virtual) HIMSS
Wed, 03/11/2020 - 15:08 -

Laurie Orlov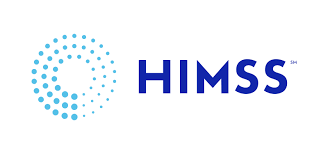 HIMSS was canceled – but the briefings went on to shed a light on what's new.  When a conference of the scale of the largest annual health IT event HIMSS (possible attendance of 45,000 compared to 2019) is canceled, it sends shudders through the world of the entrepreneurs and providers they wanted to meet, solving thorny care delivery problems, finding customers and partners, gaining visibility to unusual and compelling solutions. And it created a big challenge for the multiple PR firms engaged to help create that visibility to innovation in care. Following cancellation, phone calls replaced nearly all 10 scheduled in-person meetings. In addition, HIMSS is in the process of arranging a digital version of HIMSS. In the meantime, Here are some of their updates, in alphabetical order:
Amwell (formerly American Well).  CEO (and American Well founder) Dr. Roy Schoenberg noted that the pioneering telehealth company, founded in 2006, rebranded itself on March 9 as Amwell.  As the newly published vision states: "No longer is telehealth merely a virtual urgent care service. Across our ecosystem and platform, Amwell, digital care delivery is fundamental to and enabling longitudinal care anywhere." The offering of remote consultation, diagnosis, and suggested treatment is now a white-labeled offering embedded inside insurance, health care providers, and employee wellness services.  The service is offered online and on mobile devices.  Today's physicians can apply once for cross-licensure across 36 states.  Amwell is now moving forward to help providers offer 'hospital at home' – now part of multiple insurance offerings.  Learn more.
J2Global – from the telehealth sublime to the reality of fax. John Nebergall is SVP and GM for J2Global's eFax offering (one of the business lines, 10 million subscribers, of this $1 billion company.  He talked about the capability to use cloud faxing for providers who lack an EHR system, enabling doctors to prescribe, query the network and download patient records. This 'paper exchange made digital' uses secure cloud-based fax through their eFax platform called 'Consensus.'  As he noted, despite the initiatives to automate health record data exchanges across platforms, fax still dominates – and users need to access and deliver information securely.  He noted that J2Global's role is purely transport, 'healthcare communication that works.'  Learn more.
ŌMcare Home Health Hub. Lisa Lavin, founder of the company, provided an update on the new Medication Adherence capability announced this week. "Ōmcare Home Health Hub, which gives caregivers of all types – from physicians and pharmacists to home care providers or family members – the ability to see and speak to elderly or disabled dependents and confirm compliance with medication treatment plans from anywhere. The two-way video capabilities of the Ōmcare Home Health Hub allow individual caregivers or senior living facilities to ensure proper medication adherence through visual confirmation of right medication, right person, right time – from anywhere – which can significantly impact quality of life and clinical outcomes while reducing health care costs." Learn more.  
PointClickCare.  BJ Boyle, VP for the Post-Acute Insights Business of PointClickCare, talked about the firm's effort to improve care coordination – or more importantly visibility to care status ("Where is my patient?").  BJ noted "that PointClickCare is already the largest Electronic Health Record provider for long-term care" and is following its customer base of skilled nursing and long term care providers into their growing number of initiatives delivering care in the home. The goal is help provider organizations gain visibility to the 'post-acute episode journey' by using a tool called Harmony to help providers understand the patient care pathway, enabling external care term members to have access to information, all the way through to home health care. Learn more.
Somatix SafeBeing (RPM). Announced in 2018, Somatix SafeBeing, a gesture detection wearable, is now being deployed in various organizations across several states. The firm's RPM (Remote Patient Monitoring) platform is designed for detecting gestures that enable "passive monitoring of elderly individuals' ADLs (Activities of Daily Living), such as sleeping, drinking, walking and medication intake, as well as real time alerting of falling and wandering. By monitoring such activities, SafeBeing can accurately detect and instantly alert caregivers of dangers posed to elderly individuals under their care, enabling immediate response." The offering is integrated into PointClickCare software and can also work through other smart watches. Learn more.
Vivify Health (RPM).  Vivify Health, now part of Optum, provides remote patient monitoring of older adults through use of a tablet.  "The typical user is 70 years old and has an average daily compliance of 90% daily over long-term programs. We ship a welcome video for the tablet that they can start up with one button. The term of use can be a fixed period or unlimited depending on the health condition. We help manage multiple conditions typically up to a post-discharge cycle of 90 days. The physician can prioritize which patients need attention, build in virtual visits, but also have a tablet-based protocol for the patient. We are focused on the higher cost of care – and certain older adults fit that profile. We deliver that monitoring through IVR, Web, mobile, television and smart speakers."  Learn more.
Brooks Rehab and Sonifi Health (170 healthcare provider locations).  "The nonprofit post-acute hospital has partnered with SONIFI Health to install an interactive technology system in each of the patient rooms. The platform integrates with the facility's electronic medical record system to provide personalized experiences with information that's updated in real time. The in-room display automatically shows each patient's care team and schedule of appointments for the day, as well as educational videos to learn more about their condition or recovery including their prescribed medications. Therapy appointments, an electronic whiteboard, patient feedback and a custom hospital orientation video including services and amenities are also integrated into the system. In their downtime, patients can use the system to access a variety of former patient stories, movies, channels, music options, and relaxation and spiritual content."  Learn more.
WellSky – technology for 'personal' (aka home, companion, private duty) care. A company grown from a 1980 founding of Mediware through multiple acquisitions, it was rebranded in 2018 as WellSky – and is now run by Bill Miller, former CEO of Optum. The company is established in the Home Health and Hospice space as a result of its Kinnser acquisition, but according to COO Steve Morgan, is also moving into the home care (aka companion care) space, which it is renaming as 'personal' care, and as a result of its ClearCare acquisition, currently supports 4000 personal care agencies. The challenge? How to provide visibility to care requirements before they become acute.  Using predictive analytics, Steve noted that WellSky can coordinate care in the home, initiating an intervention prior to hospitalization, thus save money and improve care. Learn more.
[NOTE: Please take a look at the just-completed 2020 Market Overview Technology for Aging]