You are here
It's 2022 – has technology use progressed in senior care?
Wed, 07/27/2022 - 09:50 -

Laurie Orlov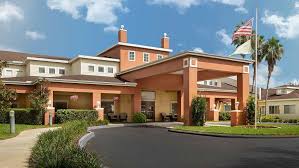 There is a labor shortage everywhere -- ditto in senior care. We know that one of the biggest issues in senior living (and home care, nursing homes, home health care) today is a shortage of labor. This roll-up of statistics shows more than 400,000 employees lost between 2020 and 2022, with long-term care facilities (aka nursing homes) being the most impacted. There is quite a bit of chatter in long-term care publications about the need for more technology use, and providers are asked to offer best examples of tech use to win an award (separate categories for senior living, home care, and skilled nursing) at the upcoming Leading Age event in October. Remember that memory care is a sub-category within both senior living (aka assisted living) and skilled nursing facilities.
Do senior living providers see the need for tech investment?  We know that the senior living industry has undergone great change over the past few years as a result of acquisitions and consolidation – both in the for-profit and non-profit sectors.  Occupancy is back up to 80% after significant decline during the pandemic. In the for-profit area, senior living operators and REITs see disruption and opportunity in the growing number of (unregulated) 55+ communities and some have invested accordingly. However, 55+ communities tend not to manage in-home care services centrally as people age -- the older the community (see The Villages), the older the residents, averaging in their 70's. Those residents will need to obtain their own in-home services.
But is tech investment part of all senior care strategies?  Assisted living is the priciest among older adult housing alternatives, averaging $4635/month, largely private pay.  Median cost of memory care is $5000/month depending on the state ($11,490 in Washington DC!). The industry continues to lack a middle market offering. According to senior executives, they say that is unlikely to change in the near term, given the costly requirement for meeting staffing ratios of 1 staffer for 7 residents. One exec noted in a July 26 2022 article: "We are going to have to start looking at different ways to do some tasks that really don't enhance the quality of life of the residents in an engagement sense and utilize the technology to accomplish them." Really.
The investment-labor-technology conundrum of senior offerings (all forms) continues.  Rant on. In the past decade, there has been much talk (and media) about technology innovation in senior care. But is the commitment to investing in technology still sporadic? Is it just isolated to a demo of VR here, a few robots there, a free pilot of voice tech for those with high enough broadband speeds to benefit? Is it possible that you will still find buildings where there is no Wi-Fi access in resident rooms, only in common areas or hallways? 
And who helps the resident with tech? Watching this space for at least a decade, is IT staff support still limited, remote, or long-distance?  Is it probable that low-paid staffers are the only people who can help elderly residents with their smartphones, if they have them? Is it still likely that pull cords are still the only mechanism in the most expensive communities for a resident to reach the front desk in an emergency? Is it still likely that RPM and remote monitoring technology is not deployed anywhere in the community? Is it likely that memory care locked unit doors still send blaring alarms if a resident walks through a door? If management is just starting to think about technology investment in July 2022, no amount of consolidation and renaming of communities is going to hide the fact that for the care of older adults, the industry is a day late and a dollar short. Rant off.