You are here
Living to 100 – On the cusp of CES, what technology will we need?
Wed, 01/04/2017 - 08:38 -

Laurie Orlov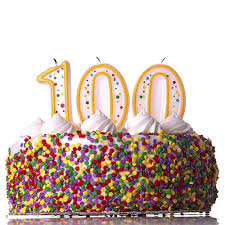 At an event this week with that title – it makes you wonder. What will living to 100 be like in 40 years?  In 2014, there were 72,197 Americans aged 100 or older, according to a report from the Centers for Disease Control and Prevention.  That number is up 44% since 2000, so that is presumably the good news. Moving forward, the projection is for an even more impressive number – 603,971 anticipated by 2060. The bad news?  The cause of death from Alzheimer's disease among centenarians has also increased by 119% since 2000.
Imagine if you were one of those people – what would you need?  And for centenarians alive in that distant future, what would be the role of this week's CES exhibitors, those 138 participating auto makers, or new entrants in AI or virtual reality glasses? What role would centenarians and their families want from technology by 2060?  So by CES in 2060, the data security and privacy track and the Digital Health Summit will have integrated their content about protecting health data of the oldest old.  The families of older adults will be active participants in protecting that privacy – helping them benefit from doctor-recommended telemedicine advances, remote consultations, not to mention advances in self-care. Hospitals will have consolidated and/or shut down in favor of in-home delivery of every type of service – transportation to doctor visits will not be needed any more – as telepresence will be a consumer option, available by simple gesture at the in-home TV.
Presume that available caregivers are scarce.   The 2013 caregiver support ratio (CSR) projection from AARP was an alarming preview about the future – in which available population of prospective caregivers (people aged 46-64) dwindled in comparison to the population of baby boomers aged 80+. But the CSR was even more alarming considering the 2013 populations by US counties – in which 80-year-olds were already stranded – with too few available caregiver prospects.  In fact, the CSR will drop from 2013's ratio of 7:1 to move past the AARP projection of 4:1 by 2030, down to 3:1 by 2040.  Even with healthy skepticism about the accuracy of predicting US population so far out, the CSR calculation delivers a warning. Where will the oldest old live? Hopefully centenarians will not cluster in the counties that represent the biggest potential care gap – Palm Beach, Sarasota County, Ocean County (NJ) and Barnstable County (MA).   Who will help them with care?  Will these vacation locations be vacated by the oldest who need to be near families?
Besides privacy, we will expect safety and connection. Let's assume that health information will be protected from hackers, that prescribers will know all the meds taken by centenarians, prescription refills will be synchronized, and there will be checks and balances to avoid over-prescribing. Dispensing will be simple, not requiring a hacksaw on packaging or containers. Mobility changes will be noticed – by smart room-based detection, no installation required – inclusive of visitors.  Technology that is the subject of endless pilots will become standard. That will include sensing and remote detection, real-time interaction and check-ins, and predictive analytics that anticipate risk – all these will have become pervasive, harnessing them to help care for the oldest.  Here's to the future – hopefully CES exhibitors through the next few decades will have the future figured out.