You are here
Marketing technology – are seniors different from other people?
Tue, 07/31/2018 - 16:57 -

Laurie Orlov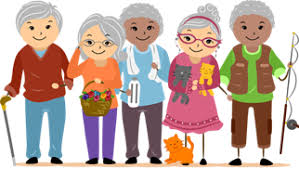 Google discovers seniors (sort of) and thus a market is maybe born. There was a breathlessness to the CNBC article on July 23, 2018 – Google is mulling older adult applications for its Nest product line – particularly in senior housing settings, hopefully at less cost per installation than its website pricing.  And gee whiz, one of the uses is pathway lighting to find the bathroom – presumably replacing motion-sensing night lights for $7.97 from Walmart. Up next, predicting life-threatening falls, perhaps as an alternative to Philips CareSage or BioSensics Frailty Meter, for example.  Google execs qualified our enthusiasm, per the article: "The ideas are only in the discussion stage and may not find their way into shipping products." Since his role at Google is to do 'something interesting' – perhaps this may not turn out to be.
So one must ask -- has Amazon discovered seniors – sort of, but not overtly.  Surely that would turn into a reason why Google (Nest or otherwise) would engage.  People seem to think there is a list of Alexa skills and commands that are or could be useful to seniors.  And in fact, a search on the Amazon site turns up many – but as for Amazon itself – well it is as stealth in intent as Google, only more so.  Amazon may – or may not – collaborate with AARP on offerings for seniors.  AARP has demonstrated its enthusiasm by creating an AARP Alexa 'flash briefing' skill that is 'curated for the '50-plus crowd.' Pause to contemplate a 'crowd' of 107.8 million (one-third of the US population) and what they may have in common with each other. Okay, never mind.  
As for everyone else – people, service providers, and vendors get the utility. With Apple, a search for 'elderly' (turns up zip) and 'seniors' brings up the executive team. Their products are for 'all' people, no individual age-based market segments appear to matter. However, Apple has a robust Accessibility feature list – though the featured photos are mostly of younger people.  Which brings up an interesting point about market awareness, targeting, and vendor fear of targeting.  Today there are nearly 50 million people aged 65+ in the US, and one in five Americans will be at least that age in twelve short years.  So what year is the right year for Google to be "shipping products" to benefit them? Or for Amazon to cultivate its own offerings and messaging and not its 2014 icky and short-lived one-stop shopping for defibrillators and adult diapers?
Are seniors different from other people?  There are differences for sure – benefits eligibility and national age-based programs: age 62+ for Social Security, 65+ for Medicare, and age 50+ eligibility for AARP discounts.  And also health statistics do not lie.  Half of the aged 75+ population has a disabling hearing loss – no doubt contributing to their social isolation and poorer health, not to mention the 5+ million of the elderly who are living with Alzheimer's and/or dementia.  At the same time, all seniors can benefit from consumer technology advancements, particularly Voice First, which eliminates squint-tap-and-touch and replaces an overly sensitive glass-based UI with everyone's best and most innate skill – talking. Was that accidental innovation that benefits older adults? Maybe so (Amazon and Google won't be saying) and if so, let there be more of these.