You are here
New report: AI and the Future of Care Work 2023
Tue, 11/07/2023 - 08:18 -

Laurie Orlov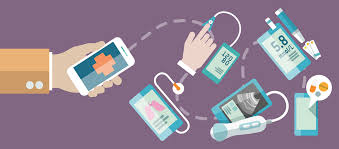 Healthcare delivery is migrating away from the hospital. As care delivery and consumer expectations change, the traditional fee-for-service model has already morphed into the new era of health-care consumerism – a patient-organized mix of self-care, urgent care, and in-home care, avoiding emergency rooms or long wait for a doctor visit. More seniors used telehealth at home during the pandemic – and today the landscape is set for growth in the use of AI in care delivery:
Consumers are all in on self-diagnosis and care. Older adults seek information online about health symptoms – this likely does not boost anxiety about their conditions as much as mitigate it. Self-diagnosis is increasingly prevalent among the 93% of consumers with access to the Internet. Between 60 and 80% of adults have searched online for health information. Self-care at home after a diagnostic visit is growing, including tracking blood pressure, glucose and respiratory status.  
Patients are frustrated with health care access.  According to a 2023 Experian survey report, these frustrations are a result of  inability to schedule an appointment quickly, use a mobile device to schedule, or expect more digital options to manage their care. Patient burnout is a growing issue – long waits, short appointments, large bills – pushing people towards telehealth interactions as a first step. Meanwhile providers in that same survey noted that staffing shortages prevented them from providing better access.
Health risk identification moves away from institutions to the pharmacy and home. Telehealth represents only 5% of healthcare claims, with utilization concentrated on mental health and hypertension ranking high on the list of claims. Today 11,000 urgent care centers are in suburbs and cities across the US, staffed by nurse practitioners and physician's assistants. Still, 80% of what happens to our health happens outside a medical setting. Consider the pharmacy's Higi Station (founded by Khan Siddiqui) for checking blood pressure, a measurement that can shock a consumer.
Home care growth projections are inversely proportional to worker availability.  Aging in place preferences drive demand for private duty home care and home health.  Executives confirm that they are turning away 25% of prospective clients due to lack of workers to provide care. BLS projects 22% job growth outpacing all other occupations. And while demand and costs are up – availability of workers is down. Most states are increasing Medicaid payment rates for home-and-community-based services to respond to the shortage.
[See the new report, AI and the Future of Care Work 2023 - The Rise of the AI Caregiver]