You are here
Nine Finalists from IAGG 2017 Tech Day Pitch Competition
Sun, 07/30/2017 - 14:37 -

Laurie Orlov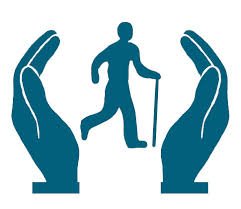 Technology and Aging – One Full Day Component from IAGG 2017.    The International Association of Gerontology and Geriatrics (IAGG) held its World Congress symposia (73 member organizations from 65 countries) last week in San Francisco, "key opinion leaders in health & social services, housing & income support, research & education, public policy, administration & other areas, disciplines, and professions that impact older people and affect their quality of life." As part of the symposia (billed "as the largest world conference on aging"), July 26 was 'Tech Day' and included a pitch event from the following companies.  The winner of the pitch event was Kinesis Health Technologies, and the 'people's choice' winner was Life Assist Technologies.  Descriptions are from the companies' websites.
AgeWell Biometrics.  "AgeWell Biometric's core product is Equilibrium™, a mobile software balance assessment application that allows healthcare professionals to quickly evaluate postural stability. Equilibrium™ is revolutionizing the way seniors are monitored for signs of musculoskeletal, neurological and vestibular dysfunction."  Learn more at AgeWell Biometrics.
 Braze Mobility. "Our passion to create accessible technologies began upon visiting a long-term care facility. We noticed that several residents had limited mobility due to physical impairments, and were being denied powered mobility devices due to safety concerns. We have developed an add-on system that can detect obstacles and provide feedback to you and to others in your environment." Learn more at Braze Mobility.

Care.Coach. "Our specially-trained Health Advocate team provides 24x7 patient support, wellness coaching, and intelligent reporting through our award-winning, avatar-enhanced care platform. By engaging the highest risk patients, care.coach helps providers to achieve multiple clinical and strategic goals with a single, easy to implement system." Learn more at CareCoach.

Ceresti Health. "We offer a 12-week digital health program to train and support family caregivers to provide proven, effective and appropriate care for a person living with dementia at home. We provide caregivers with a personalized, pre-configured, senior-friendly Ceresti tablet that can be remotely accessed and controlled by a coach, without need for a WFfi connection."  Learn more at Ceresti Health.
FallCall Solutions. "The mission of FallCall Solutions, LLC is to become the premier innovator in simplified communication solutions for the geriatric population and their caregivers. Through these solutions, we aim to maximize elder independence and caregiver peace of mind. By creating them on mobile platforms already widely adopted, our focus is on building software based solely on the needs of the consumer rather than the trying to create and introduce new ecosystems into our customers' lives." Learn more at FallCall Solutions.
Kinesis Health Technologies. "Kinesis, a spin-out from University College Dublin (UCD), develops products that help prevent falls in older adults using wearable sensor technologies. Kinesis QTUG™, a Class I medical device, based on 9 years of research, is used by healthcare professionals to improve their ability to identify those patients at risk of falls and to prescribe an intervention, to quantify a patient's response to therapy and rehabilitation, and to assess patients for neurological disorders." Learn more at Kinesis Health Technologies.
Lava Group. "Lava's Behavioural Analysis solution utilises sensor based technology for the identification management and predication of agitation in patients with dementia or autism.  It provides non-intrusive monitoring with a focus on improving peoples' lives.  It empowers patients and carers by giving them more control over their own health." Learn more at Lava Group.
Life Assist Technologies.   "We focus on simplifying your life. For home care agencies and senior housing operators, our enterprise SaaS care management platform, Circura, streamlines communication and collaboration between caregivers and families.    Rosie, our voice-controlled reminder device, is designed to solve the very real daily challenges of memory loss and provides a simple inexpensive solution to remembering medications, appointments, and every-day tasks." Learn more at Life Assist Technologies.
SMART Brain Aging Inc. "SMART Brain Aging, Inc. is a healthcare technology company delivering research supported programs, in-person and virtually, that reduce cognitive decline in aging brains. We currently offer two programs: Brain U Clinic and Brain U Online. SMART Brain Aging, Inc. was incorporated in 2016 with the backing of over seven years of dementia research and many years of design and development. The inspiration for the products we provide comes from the research of Dr. John DenBoer, clinical neuropsychologist, and is further fueled by the personal family experiences with dementia of both Dr. DenBoer and other company staff." Learn more at Smart Brain Aging.