You are here
Not there yet -- today's design processes and tech are not designed for all
Wed, 07/20/2022 - 11:34 -

Laurie Orlov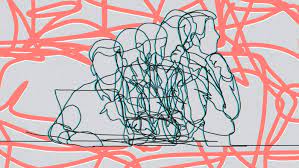 Design still needs to include older adults. One might say that there's nothing left to say about this topic – it's been said in multiple and sometimes overlapping and confusing ways. You can read about inclusive design, sometimes called design-for-all, accessible design, and universal design.  None of these concepts are specific to designing for inclusion of aging adults. And we know that older adults, some not online, are an afterthought when new emergency processes are created.  At a recent event, recommendations from design experts were discussed and considered in the context of aging adults.  But is the distinction between approaches, in fact, based on history and legal compliance? What should (really, this time!) change?
Consider accessible design – where does it fit in the design world?

Too often it is an afterthought or follows a completely different path based on regulations like the 1990 Americans with Disabilities Act.  For example, note the definition differences

between

accessible design

(serving people with disabilities),

universal design

(products that are easy to use), and usable design (based on an agreed-to or promoted

standard of usability).  But what about design for simplicity?  Samsung's Easy Mode is a setting on any Galaxy phone -- shrinking the number of icons on a screen, lengthening the touch-and-hold delay for those with shaky fingers, altering the contrast color and creating people shortcuts.  In addition to Easy Mode, Samsung has the same collection of accessibility features, found via the Accessibility settings.
Boost interest in inclusive design (versus 'accessible') concepts.

The

British Standards Institute defines inclusive design

as: "

The design of mainstream products and/or services that are accessible to, and usable by, as many people as reasonably possible ... without the need for special adaptation or specialized design."

Contrast this approach with the separation of 'accessibility' settings on devices that are distinct from general settings on mobile phones. Look at the list of accessibility options on an iPhone – and see if a few of those like AssistiveTouch or Voice Control could be of use to some older people.  And observe the role (or lack thereof) for older people in user testing, or as one participant last week noted, "No design for me without me!"
The tech advances but the people don't.  

It's clear that many barriers stand between older adults and the benefits of technology (such as smartphones and their apps), including 'inaccessible interfaces and software, lack of instructions or guidance, design that does not accommodate physical or sensory impairments and lack of knowledge.' Whew. Design principles are out there, but a quick look at apps and websites shows that they are not universally adopted. Eventually we may discover that voice interfaces will replace the other methods of interactions, including accessibility settings and beyond.  If you can whisper the search inquiry for articles about accessibility, speaking may be our best accessibility improvement ever.