You are here
October 2017: Research and Initiatives for Aging in Place
Wed, 10/25/2017 - 15:54 -

Laurie Orlov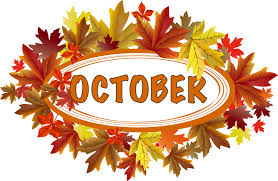 October is a busy month of events, new research and announcements.  All are back from vacation, media announcements in the aging-related space and new businesses are launching, like Lowe's announcement that it is expanding "technology for senior care" (a balanced bookend to the Best Buy's Smart Home announcement from July.)  New research was announced, new programs and business innovation centers were launched. And that doesn't count the new product announcements or tech exhibitors from this or that event.  More on that later this month.  So here are five initiatives that were announced in October:
Architectural Digest Offers a Guide for Aging in Place.  "Consider how technology-powered devices can facilitate aging in place. Mechanisms like front door locks, lighting, or thermostats that you can control with a smartphone can be easier to operate in advanced age. Though when exploring these options, consider maintenance requirements, the risks associated with malfunctions, and whether they can be operated on a device with a larger screen, like a tablet. Icons can be difficult for the visually impaired to navigate on a smartphone screen." Learn more at Architectural Digest.
Centre for Aging and Brain Health Invests 8.3 Million in Senior Care Innovation. "The Centre is a solution accelerator for the aging and brain health sector, providing support to innovators for the development, testing, and dissemination of new ideas and technologies that address unmet brain health and seniors' care needs. Established in 2015, it is the result of the largest investment in brain health and aging in Canadian history. Led by Baycrest Health Sciences, CABHI is a unique collaboration of health care, science, industry, not-for-profit and government partners whose aim is to help improve quality of life for the world's aging population, allowing older adults to age safely in the setting of their choice while maintaining their cognitive, emotional, and physical well-being." Learn more at www.cabhi.com.
Remote Care Yields Benefits across Healthcare Continuum."The Global Coalition on Aging (GCOA) today released a position paper calling for greater attention to remote care delivery (RCD) as a new standard of care for the 21st century. Against a changing landscape defined by rapid population aging, this new paper, Remote Care Delivery: Transforming Healthcare and Long-Term Care to Meet 21st Century Aging Realities outlines the many benefits of RCD to individuals, their healthcare providers and to the healthcare system overall, including its impact on healthcare costs, care outcomes and quality of life.  GCOA calls upon payers, providers and policymakers to prioritize RCD as a game-changing investment that will lead to higher-quality and cost-saving care." Learn more at Global Coalition on Aging.
Thrive Innovation Center opens its doors to showcase aging in place tech. "The Thrive Innovation Center in Louisville, Kentucky opened today. The Center is a nonprofit dedicated to showcasing new aging in place technologies in partnership with tech companies like Samsung, CDW Healthcare, Lenovo, and Aruba, as well as a number of aging tech startups. Louisville is a hub for senior care and home care companies, including Humana, Kindred Healthcare, Signature Healthcare, and Atria Senior Living. The Thrive Center will serve as a sort of show room for new aging in place technologies for those caregivers."  Learn more at the Thrive Center.
University of Michigan Announces National Poll on Healthy Aging.  "The strain of providing such care for loved ones with Alzheimer's disease and other conditions came through in the latest results from the National Poll on Healthy Aging, with 78 percent saying caregiving was stressful. But the poll also reveals the positive side of caregiving, with 85 percent of family caregivers calling it a rewarding experience. In fact, 45 percent rated it as "very rewarding", compared to 19 percent who called it "very stressful". However, 40 percent of those who called dementia caregiving very stressful also said it was not rewarding. Ninety-one percent of the caregivers said they had thought about their own future care needs because of their experience taking care of someone with dementia." Learn more at University of Michigan.