You are here
For older adults, the future of wearables is predictive
Wed, 04/21/2021 - 11:21 -

Laurie Orlov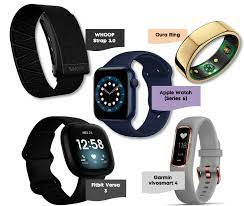 Wearable devices make up an $81.5 billion global market in 2021. According to Gartner's January 2021 forecast, this was driven by increased consumer interest in tracking their health status during the pandemic (smart watches) and the growth of remote work (purchases and upgrades to headphones and ear-warn devices). According to one insider, 3-5 million Apple watches alone have been purchased by adults age 65+. And AARP's newest technology adoption report, just published, notes that 20% of the 70+ age range own a wearable.  Also notable, considering that most wearables are still paired with them, smartphone ownership has risen most sharply among the 70+, with 77% of survey responders indicating they own one.
Wearables are increasingly providing health status signals, some useful, some not.  The Quantified Self, coined in 2007 as a fringe concept, is now mainstream and migrating rapidly into personal health management. According to Gartner, the gap between medical and nonmedical-grade wearables is closing as wearables are "increasingly capable of more accurate readings, driving market growth over the next 3-5 years."  And miniaturization and integration mean that nearly invisible wearable technology, such as diabetes patches or smartwatch sensors, will be unobtrusive enough to be tolerated by traditionally reluctant elderly users." The new market sizing follows their prediction in 2017 that wearables will be the key to connected health monitoring, including this prescient observation that: "the next wave of wearable health market growth will come from integrated systems that are able to sense danger signals."
Our research report process is identifying more of those wearables.  Diabetes insulin monitoring/dosing patches are in the market. Research initiatives, some grant and university linked, are designing new wearables/bands that can help detect and even predict stroke -- nearly 800,000 happen each year, average age is 73.)  Cardiac information from a smartwatch wearable is being brought to physicians, though not always predictive of a treatable problem. Blood pressure monitoring is also available now and is a feature in Samsung smartwatches. This feature is already being compared among other smart watches. Motion changes over time or declining or changing gait could suggest a needed modification to a Parkinson's medication.  Fall detection is a straightforward feature of wearables today, but changes in gait are likely to be predictive of a fall or health decline. Integrating fall detection services with 24x7 call centers is increasingly expected and offered.  
The future – monitoring of change that is predictive of decline will raise privacy issues. The 2021 Stanford Apple Watch Frailty study verified that it is possible to remotely detect changes that can predict 'frailty.' To what degree will older adults tolerate being monitored or studied? That monitoring could encompass fall risk, cardiac irregularities, insulin requirements, possible stroke, behavior, mood, and sleep changes, or medication reaction. Some say that tomorrow's view will make the annual doctor visit irrelevant and even misleading.  Instead, continuous information, absorbed into health data and combined with AI/analytics, will present more about patient wellbeing long before they enter the waiting room. So here's a question: In the future, will doctors be willing to access and utilize that information – and will they be appropriately reimbursed if they do so?  Will consumers tolerate the default tracking of their behaviors as a trade-off for health, fitness, and financial benefits?  More when there's more.
[This is the next blog post in a series prior to publication of the report, the Future of Wearables and Older Adults 2021]