You are here
From Phishing to Smishing -- a scam for all seasons
Mon, 12/24/2018 - 10:29 -

Laurie Orlov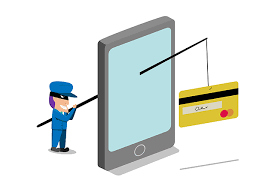 Scammers are creative – each cell phone number is a 'smishing' opportunity.  It's the holidays, when scammers want to wish you the best of everything. How about a text message with a picture of the sender, someone you know, pitching a fund-raising and time-limited opportunity – in a category the recipient knows well.  Except that it is fake, finding the phone number because it is widely distributed. And as an added bonus, the sender extracts the picture from now-accessible contacts (easily scraped from LinkedIn, press releases, Gmail messages, etc.).  Scammers seize the opportunity and send you a very believable text message.
Après the hoax, naturally, the deluge of advice. Naturally, there is new advice on avoiding scams via text messages on cell phones (charmingly called Smishing). Inc. offers up some advice, and a USA Today article offers some even more ad-ridden and insightful advice :"you're sharing your phone number too frequently." But 53.9% of Americans are wireless-only homes. What other number are people going to share? For the rightfully suspicious, check out Hoax-Slayer (!) advice to work harder to verify the identity of the sender. Alas, here are previous blog posts about scams, which we might think of as the ultimate in "peak-innovation." Read again and reflect:
Robocalls and scams – a phone-based war against us all. Many years ago, when the phone rang, we eagerly picked it up. That was then. For good or ill, families want to text, message and chat. And the phone call has turned into a source of harassment and scams. Robocalling is a modern torment, sometimes multiple back-to-back dials from the same source, often spoofing our own cell phone numbers – where answering the phone puts us on a 'sucker list' sold to other scammers. Is it Rachel from Cardmember Services or the IRS Phone Scam,  a fake carpet cleaning offer or worse, the disabled veterans scam, or the grandparent 'this is your grandson' scam? Read more.
Scaring seniors – the hyping of falls, fraud, and weather.  Not just the weather scares -- how about scams and fraud?  Last month, Investor Protection Trust released a survey of attorneys, most of whom have encountered some type of elder fraud in their practices. The organization asserts that more than 7.3 million Americans over 65 had already been victims of fraud. In June, In June, AARP's Fraud alert expert blogger, Sid Kirchheimer, noted that a robocall scam has geared up to offer money saving coupons and a free Medical Alert device, courtesy of AARP -- if you just provide address and credit card. In March, AARP published Caught in the Scammer's Net, a great title that was actually not limited to the AARP demographic, surveying only 77 people (women and men) that were aged 75+. What was useful in that survey, however, was the correlation between feeling isolated and lonely as one of the risk factors for participating in online scams.  My guess -- though I found nothing to prove it -- that is a risk factor for telephone, door-to-door and scams of all types. Read more.
Protect seniors from anonymous companies, products, and services.  On the Internet, nobody knows you're a dog. Although the cartoonist did not intend it, that 1993 New Yorker cartoon predicted the future and so it came to pass – and then some. So much of what's on the web masks an entirely different reality. And so little when you search online has anything to do with what you want to find. Most people do not scroll down to the second page of search results if irrelevance rules: the Internet is filled with an ocean of junk web pages and misleading ads, masquerading as legitimate commerce. Talk to our friendly representative (photo of woman wearing headset). Call NOW! As seen on TV! As mentioned in TIME Magazine! Misleading information or scare tactic pictures on websites targeting seniors -- to me, these rank with phony telephone credit card and financial services scams. Read more.
Had your identity stolen lately?  Oh well, you probably did. Not long ago, California's Anthem Blue Cross admitted that someone had stolen 80 million health records, complete with name, address, SS # and more. A certain amount of self-congratulation can be found in its letter to the 80+ million: "The information accessed may have included names, dates of birth, Social Security numbers, health care ID numbers, home addresses, email addresses, employment information, including income data. We have no reason to believe credit card or banking information was compromised." Ha, what a relief. But with the 'minimal' data stolen, the thieves got busy and filed for tax refunds from the IRS, which helpfully encourages direct deposit of the refund. TurboTax halted its electronic filing process recently due to likely fraudulent filing. And the IRS, which admits to weak fraud detection tools, issues refunds as a result of this travesty. Read more.
[NOTE TO READERS:  If you receive this blog in an email, please click here to see the full post on Aging in Place Technology Watch website where if you like, you can comment. Thanks.]