You are here
Something new -- Apple Watch ad sells fear to the young
Wed, 02/09/2022 - 11:08 -

Laurie Orlov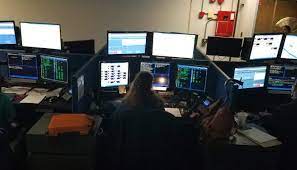 Perhaps you have seen the scary Apple Watch ad about 911 calls. If not, here it is, short but it's a doozy. Three examples of desperate 911 calls. Young woman trapped in car filling with water, young man paddle-boarding, wind pushing him out to sea, and a farmer who fell and can't move (at the end, we calm down because all were rescued by emergency responders.) So this is the argument for the $749 or more for Series 7 Apple watch with Cellular access? Not an 82-year-old woman living alone, but instead, selling heart-racing fear to the young. Why it could open a whole new market of watch buyers and upgraders. So what could go wrong – and what about this IS wrong?
A sizable percentage of 'emergency' requests aren't emergencies at all. 911 operators are busy, but not always with emergencies. 'My daughter pressed the emergency button by accident' – as many as 10% of calls, by some reckoning in one county. Or they use 911 as a customer service line – in Alameda County, a caller was looking for a rabbi or another wanted to tell someone that the Internet was down. Elsewhere, there is a staffing shortage in many 911 centers and calls may go unanswered.
Put your cynicism hat on – fear sells, and death is not a deterrent. Long ago at a trade show, a vendor was demonstrating automatic fall detection by having a dummy in the booth drop suddenly from a hook. As we watched, the presenter then stepped over the dummy several times, occasional stepping on the fake hair, confidently explaining how the fall detection feature had identified the fall. Time passes, after one 2014 undetected fall in which the woman died, Philips admitted that falls could be detected only 95% of the time. Following their 2014 ad campaign for Lifeline with Auto Alert, by 2016 Philips had signed Betty White as a spokesperson to reach those who feared falling. Oh well, by 2021 they gave up and sold the Lifeline (subscription) business to Connect America. Wise move – neither firm had a track record for innovation.
Apple Watch owners can buy a guaranteed response service – just not from Apple. Best Buy began offering this service in March, 2021. FallCall Solutions provides a central monitoring center for its Apple Watch subscribers. And most PERS watch subscriptions (see Medical Guardian and UnaliWear) also provide access to a 24-hour response center. Why would you want that? The response center can determine if it is a true emergency. Duh. But the ad is built on the assumption that the happy-go-lucky watch owner won't do that -- thus that heart-pounding 911 call. And of course the callers had adequate cellular service in their location (out to sea?) and could reach a 911 operator. And of course the callers could be quickly located -- via GPS or Cellular – and of course, they were rescued.
Apple marketers know history, and they know that fear (and guaranteed response) sells. Like Philips or that horrendous Life Alert bath tub ad, fear of disaster (for your aging mother or yourself) sells product and services. But Apple is selling fear, not services, AND it is depicting guaranteed response. But as news articles note, that is a finite resource, and maybe not available – or redirected to help with Covid-19 hospitalizations. Let's assume the young audience target wasn't worried before seeing that ad. Perhaps they always carry their phones with them. Apple's disaster ads could cause them (or their relatives) to wonder about those long distance bike rides. So they will upgrade. And they will assume that wherever they go, a 911 operator is accessible, helpful, and that rescue is logistically possible, even likely (as in the ad).  And none of the published articles about this travesty, uh, calls them on it. 
[And don't forget to look at the latest report, the updated Market Overview Technology for Aging 2022]