You are here
Spam calls targeting older adults – Unstoppable without crackdowns
Tue, 08/29/2023 - 15:18 -

Laurie Orlov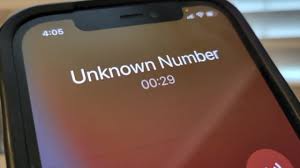 You may know someone of Medicare age with a phone?  Since age data is widely available, and even well-organized lists are available for purchase, it is not surprising that phones of older adults ring multiple times per day. Did you know that 60% of all phone calls in the US are robocalls or spam? This, despite ostensible government efforts to prevent continued use and/or resale of the lists. Sometimes the call begun with a recording about possible additional Medicare Advantage benefits that are available. But this is sloppy scamming based on weak data – maybe the caller only knows phone numbers, despite spoofing the geographic location so that it appears to be a neighborhood call.  Next, the robocall is then transferred to a 'supervisor' in a noisy call center who then attempts to obtain actual age, and whether the call recipient has Medicare. Presumably after that step is successful, the so-called 'Medicare Advantage' pitch can begin.
What is the role of the communication carrier in this?  Apparently hands-off, whether it is a cell phone call or via a landline. But consumers pay for these lines, up to $85/month for a one person AT&T cell phone, $55/month for a landline. The spammer probably chuckles silently when the Do Not Call List is mentioned, or perhaps if they are from overseas, they never heard of it. And the multiple cell phone calls that are silenced are labeled as 'Potential Spam' if out of area just keep coming, sometimes 9 per weekday. So let's add 'em up: 9 cellphone spam calls, 3-5 Medicare Advantage calls, one or two Camp Lejeune settlement spam calls.  And no voicemails left behind. 
But carriers were 'committed' to cracking down on spam calls in 2019.  Sounded good then, presumably implementing a standard that stopped 78 million spam calls. Do you believe that there were 54.6 billion spam calls in 2019? Doesn't look quite so good in Q1 2023, when there were 281 million 'nuisance' calls, bothering the recipient but not perpetrating fraud. Despite widespread self-congratulations, apparently it is still no one's job to actually PREVENT this from happening. Consider the July 2023 self-congratulatory announcement to crack down on illegal telemarketing calls and sales of leads. But advice such as 'Know Your Rights' and 'Hang up' do not prevent the phone from ringing. Should people Report Fraud or Contact Medicare (advice from the FCC)?  Don't bother. These are not prevention tactics, but simply signals from government agencies that they are 'doing something.' Your call also contribute to their ability to periodically report numbers of scam attempts.  
For isolated older adults, phone scam calls are tempting to answer.  Pick up, have a conversation, no matter with what or whom. Perhaps it doesn't proceed to fraud, but it is fraudulent, nonetheless. Perhaps the Medicare scam call reaches someone in a senior living community who is obviously Medicare-eligible.  Or perhaps it does reach the stage of fraud – invest your pension in self-storage units?  Consider that 44% of women aged 75+ live alone.  You may know some of them. These individuals answer the phone hopefully, but are becoming more are cynical about what will be at the other end of the line – not answering, sending all calls to voicemail, or eventually canceling the landline service altogether.