You are here
Spammers, scammers, and the presumption of older adult stupidity
Tue, 10/31/2023 - 13:47 -

Laurie Orlov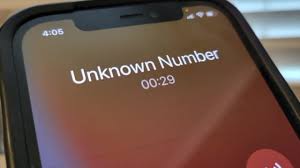 For those few who still have landline phones, scammers make them ring. It has become a source of entertainment in our home to string scam callers past the bot to the frenetic-sounding call center. Or we just let the phone ring 3 times – bots have limited patience. But there is one benefit of having an actual conversation with a call center rep, as well as watching TV Medicare Advantage advertising. These unsolicited caller scripts ('is anyone in the home between the ages of 65 and 85?') and ads are built on stereotypes of older adults (mostly women) and the premise that they are just plain stupid. Apparently they can't do their own research and are desperate for advice. By the way, if CMS is 'restricting' Medicare Advantage plan advertising, that is not yet visible to a TV viewer.  
Is this really a market for suckers? Are older adults so incapable that they cannot research Medicare Advantage plans on their own? And they cannot sign up directly because they are convinced that they need a broker – which is what one-third of plan beneficiaries actually engage -- and who makes a sizable commission on the sale. But this is not like looking for a house with a real estate broker -- where at the end, the buyer has a house. The plan price points can be low (or even $0 per month) and as TV ads repeat endlessly, the customer can change plans every single year. But let's think about the other two-thirds who sign up for plans without a broker. What's their secret?
Researching enables informed choices. CMS, the government agency that provides Medicare plans, as well as acts as an advocate for Medicare Advantage plans, even offers a fairly thorough publication to explain what Medicare Advantage plans are, their features, and the differences from 'Original Medicare.'  The descriptions are filled with generalities about the negative aspects of Medicare Advantage and its limitations. But depending on circumstances and health status, it should be straightforward to decide on the right direction, again knowing that a decision is not permanent. And if all else fails, a phone call can mitigate uncertainty.
Please debunk the theory that older people are stupid. It is dumb not to report complaints about misleading advertising, and so older consumers are doing just that, with 74% reporting unsolicited calls among other inappropriate marketing messages. The impact of the so-called crackdown on misleading Medicare-related advertising has yet to be felt, maybe in 2024. But the more fundamental issue remains: The core beliefs of the advertisers and marketers is that people of Medicare age are gullible, isolated enough to talk to anyone, and have done zero research. Imagine if that same theory could be applied to young people on their first job choosing between health plan choices offered by their employer. Plenty of websites offer advice for this important decision. And surely plenty of young people are ignorant about making an informed choice. But what you don't see are ads that say 'Turning 26? Let's talk about your choices.' And then, as with Medicare advertising, let's see how we insurers and brokers can maximize the profitability of our relationship.