You are here
Technology design for all -- predicted in 2011, in-market in 2018
Mon, 04/23/2018 - 15:36 -

Laurie Orlov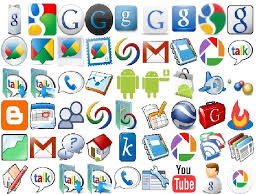 A long time ago (7 years this month) in a tech world far, far away, a report sponsored by then-AARP executive Jody Holtzman predicted that technology change would deliver a new user experience. The concept was referred to as "Technology Design for All" --  defined as 'User experiences that appeal to all age groups, persisting across versions and devices.'  According to the report Connected Living for Social Aging, which was published 7 years ago this month, the future was predicted. It is worth a look back -- note that it did happen just as described. Consider smart speakers (the Echo was launched in 2014), IoT boxes, phones, tablets, PCs, Macs and all cloud-based software.   These work without the need to download and upgrade on Patch Tuesday, though privacy improvements are the next big technology hurdle.  From the report, with the chart giving an italicized nod to tech of 2018:  
'Within the context of communication and engagement technologies, attributes are beginning to emerge and will become pervasive in devices and software within the next five years, contributing to realization of design-for-all technology. They include:
Adaptive user interface.  Interaction designs (devices, software, dashboards) increasingly support customization by the individual – but owning multiple applications from different vendors means needing to tailor each application separately. In a design-for-all world, applications will recognize an interaction style of a user and automatically set minimum profile characteristics on the new device to match (like retaining Gmail preferences across smart phones and tablets). Says Jim Osborn, Quality of Life Technology Center, now at Pittsburgh Life Sciences Greenhouse: 'Technology should self-adjust to your mode of interaction – based on how you have used the device.'
Multi-modal device interaction.  For those who don't want to or can't type on tiny buttons or QWERTY keyboards, design-for-all devices will standardize on what are sometimes called 'immersion' technologies -- multiple engaging interaction models so that users can select what works best for them.  These include the ability to swipe, touch, speak, project out to a wall, or say 'camera on' and add video. Says Lyn Jeffery (at Institute for the Future): 'We will expect to be able to take a photo of a menu and have it read out loud or leave voice messages that turn into Instant Messages for your daughter.'
Cloud-based software.  Instead of the model of download-install-upgrade-repeat, in a design-for-all world, the functionality will be in the 'cloud' and accessed when the device is turned on, thus enabling user interfaces and content to be extracted and shown to the user (like Recently Viewed on Netflix), instead of loaded at installation and then bound to the user device. This cloud-based model must adapt to work across devices and activities – as Eric Dishman (now at NIH) says: "We must have a centralized way to manage our complex network of online communities, based on trust and very secure.'"
Attributes                                             Design for All                       Examples
| | | |
| --- | --- | --- |
| User Interfaces | Adaptive: selected feature subsets, Customizable user experience  (volume, size, font, brightness, audible) | Televisions (LG, Sony, Panasonic) 2010 and beyond (and all tablets, touchscreens, phones and even kiosks today) |
| Interaction modes | Multi-modal : Voice, touch, gesture, speech-to-text, text-to-speech | Motorola Droid2 Global (and all smartphones and tablets today) |
| Software | Cloud-based: functionality separated from interface, centralized privacy management | Netflix, Amazon, Salesforce.com (and all cloud-based software today) |