You are here
Technology in Senior Care – Thoughts from a Chief Medical Officer
Tue, 05/22/2018 - 12:40 -

Laurie Orlov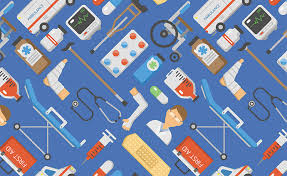 For a Chief Medical Officer, what role does technology play? Recently there was an opportunity to query executives in senior care, including Dr. Arif Nazir, Chief Medical Officer, Signature HealthCARE, who was asked about the technology impact on long-term care jobs.   The insights quoted here could be generalized, not just to Skilled Nursing Facilities, but to all types of care delivery – and are particularly notable in the context of last week's New York Times article: "How Tech Can Turn Doctors into Clerical Workers." As Dr. Nazir notes, it's not just doctors who can be frustrated by over-emphasis on technology. Here are the questions and few observations about the work and the workers:
How is technology enhancing job performance? "We must talk about the team. The most important people are the front line aides -- CNAs (Certified Nursing Assistants). They are struggling to keep up with the tasks they have to do, which is to build bedside relationships with patients and families. Documentation requirements take them away. We are using wall-mounted kiosks. So teaching others, incentives, making more money with that skill -- those would be steps in the right direction. Checklists are a stone-age phenomenon – helpful in organizing tasks, but they can slow the care process down and can take the focus away from the patients."
 Are there jobs being replaced in five years or simply eliminated due to technology?  "In post-acute care, we need to innovate with caution e.g. robots though helpful could cause our elders to freak out – these need to improve 100,000-fold.  Our aides need smart lifts – that can help cut the harm that happens from errors in use.  And the time spent dispensing medication?  That takes away a lot of nursing time and can be automated by technology.  For example, automated med-fillers could spit out the container and an LPN then could dispense. That would enable the LPN to spend more time with the patient."
Do you see new kinds of jobs developing as a result of new technologies?  "We need innovative ways to train people.  LPNs and NPs now have to see patients that are very sick and very complex -- their competencies are falling short. We must follow the economic models -- in an academic setting, each opportunity to provide care is an opportunity to teach. Gone are the days where nurses can sit down at PowerPoint sessions and learn new skills -- instead, sessions must be interactive -- or AI-based -- to know who needs more in-depth training versus just a refresher.  We need to bridge the technology gap for seniors by connecting them with the new generations. I chair the innovation council for a post-acute care organization (paltc.org) -- we have a 17-year-old entrepreneur on our council who has a company training seniors on the use of computers and IT. 
What drives your organization to find and adopt new technologies?    "Physicians have been unable to solve the problem of providing good care in the post-acute setting, despite 'Big Data and population health' initiatives.  And physician behavior has not changed in the last decade, despite investment in education.  What are the right treatment options?  How can they be more individualized?  How can AI help us figure out which people are at high risk, cutting down unnecessary calls to physicians? We must talk about the team engagement. For that we require a focus on mastery, autonomy and purpose -- if you do these things, they are the only things that will prevent burnout.  Otherwise every day tasks are sucking the passion out of our teams -- they are not able to excel at what they do. I want the team to be effective -- we need to keep our eyes open to hear new solutions, ones that we haven't thought about."