You are here
Technology transformation in home care must and will accelerate
Thu, 03/10/2022 - 14:03 -

Laurie Orlov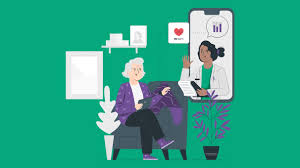 The perfect storm has arrived to drive tech adoption in the home and care services. So many factors converge now that were highlighted during the pandemic – consider the need for telehealth services as an alternative to in-person visits. The lack of broadband access for older adults limited vaccine sign-up or even communication with families or friends. The slow rollout of Wi-Fi in senior living was, to say the least, a miscalculation about the future. And last, but not least, the worsening staffing shortage, noted for years throughout the older adult service industry, is now a full-blown crisis. And the shortages in home care, home healthcare, skilled nursing facilities and senior living are juxtaposed with an overall labor shortage, just as the oldest baby boomer has turned 76 and has significant remaining life expectancy. Consider that older adults remain in hospitals and rehab facilities because there are no workers to help them with care at home. And that's just today.
The inefficient business model of home care needs to end. Labor shortages are plaguing every industry today –and technology solutions emerge to mitigate them. See robots in manufacturing, automated floor cleaners in stores, or voice-AI order taking in drive-throughs. It is obvious that where it is feasible, technology is introduced to compensate for lack of workers. Introducing tech into home care has seemed, until fairly recently, a lost cause. Most of the startup companies noted in this 2017 report, Tech-Enabled Home Care, either disappeared, like Home Hero, pivoted likeHonor or had to be overhauled, like Care.com. Yet the largely franchised companion care industry remained mostly unchanged and inefficient. But these are desperate times: worker scarcity has created pay pressure across the aging services sectors, including home care. In today's very competitive post-Covid job market, with all of the associated issues, the home care industry seems ripe for change.
Other industries facing labor shortages typically re-invent...  When faced with labor shortages  most industries optimize their work via technology systems, whether it is logistics, transportation, shop floor layout, or call center processes. Home care has been a long-standing technology laggard, but that may be changing. When Honor bought the largest home care franchise company, Home Instead, that was a signal of possible future optimization, beyond tailoring assignments for 'Care Pros.'  Papa's "Family on Demand" expanded services to enterprises and insurance reimbursement -- Papa Pals help seniors with tasks that might fall to family members or home care workers -- providing new sources for 'care in the home' or home care.
...Now home care must double down on tech-enabled reinvention. There is no reason that neighborhood families could not share home care workers. In-home supply management for the care recipient could be more efficient.Transportation to assignments or taking care recipients to appointments will need to change in a time of skyrocketing gas prices. Whether it is after-hours tech-enabled check-ins, in-home fall detection sensors, use of a voice-enabled emergency call system or robotic companionship services, the tech for optimization is in the market now. It could optimize the use of a scarce worker or improve the social connection of the care recipient. And this week's announcement of the re-branding of Home Care Assistance as The Key could be a another clue about change. From the release: "Plans for technology-enabled care will provide real-time support and 24/7 access to on-call response teams." That is a sign. More when there is more.