You are here
Ten apps to help those with hearing loss
Thu, 03/17/2022 - 13:20 -

Laurie Orlov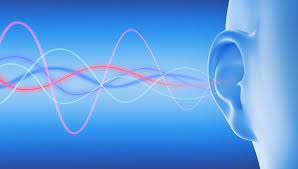 Hearing aid users need smartphones and apps. The hearing aid industry has been undergoing disruption in recent years, most notably from the Over The Counter initiative and the growth of hearables, which have legitimized the use of devices hanging from, versus hidden inside the ear.    There are some apps that can enhance the quality of life of individuals with moderate or severe hearing loss. A number of these have been discussed by audiologists in the TruHearing website. Audiologists support the use of multiple types of apps for those with hearing loss, particularly those apps that come from the hearing aid manufacturers themselves. Experts note that these apps enable the user to tailor their experience to their own needs. Beyond the manufacturer offerings, there are a number of apps that can help people with a broad range of hearing loss – hear are ten of them in alphabetical order, content from the reviews or vendors:
Ava. "Ava uses captions to live transcribe voice to text to provide accessibility for people who are Deaf or hard of hearing (HoH). Ava's speech-to-text app provides 24/7 real-time audio transcription with about 5 errors in 100 words based on AI, and the highest possible accuracy with Ava Scribe at about 1 error in 100 words." Learn more.
Braci Pro. "This uses smartphone technology to translate traditional sound-based alerts into ones that can be recognized by people who are hearing impaired. Braci PRO works by continuously analyzing the environment for the presence of alerting sounds. When an alerting sound is identified, the app will display a visual alert to the user (e.g. "fire alarm detected"), it and will also emit vibrations and bright strobe lights through the LED flash on the phone. Alert preferences can be adjusted in the app settings." Learn more.
Chatable. "Reproduces the voice of the person talking to you during one-to-one conversations, but louder and clearer, while simultaneously reducing background noise, such as music, hubbub, reverberation, and other sounds. Chatable is available on both iOS (iPhone) and Android, works for many levels of hearing loss, and can be used without the need for a hearing test. It can reduce reliance on lipreading, which could prove very helpful at this moment, especially when talking to people wearing face masks in places such as hospitals, supermarkets, and even in pubs and restaurants." Learn more.
EasyTalk. "Easy Talk uses voice recognition software to transcribe conversations and is available offline, allowing the deaf and hard of hearing to communicate in areas where cell service is spotty. Available in free and pro versions." Learn more.
Google Live Translate. "Google offers two types of conversational translations: manual and automatic. With manual translation, you'll speak into the translate app one at a time and wait for Google Assistant to read back your translated speech. With automatic translation, Google Translate will automatically detect the languages spoken and translate them at near-real-time speed, with Google Assistant reading translated speech aloud as it is processed." Learn more.
Hamilton MobileCapTel. "Available nationwide, the application, which features an intuitive interface, allows users to listen while reading captions of everything that is said during phone calls. "The development of the iPhone App was paramount for our tech-savvy users. CapTel Service has changed people's lives for the better–no more frustration trying to hear the person at the other end of the phone," said Dixie Ziegler, VP of Hamilton Relay, provider of Hamilton Mobile CapTel service. "Now, iPhone users can place and receive captioned phone calls from just about anywhere. And this is a free service, available throughout the United States." Learn more.
Pedius. "Pedius is a communication system that allows deaf people to make normal phone calls. Use it in your everyday life to make important calls such as booking doctor appointments or making reservations, or to call family, friends and coworkers. Once you download the smartphone app you can start a conversation by either typing or speaking a message. The recipient will listen on their end and reply, and you will immediately read a transcription of what was said. The Pedius app is especially useful to contact someone accessible only by phone, and it is an excellent help when you need to be careful about your privacy." Learn more.
Sound Alert. "The Sound Alert App gives you the ability to record your environmental and home sounds to alert you in case of events which are important for you like doorbells, Telephone Ringing, Microwave beeping, Thief Alarm and Intercom. The app able to detect any type of Smoke alarms without the need to record them, pre-installed any type of smoke alarms. Unlike other solutions with flashing lights and expensive hardware installations, Sound Alert allows you to use the current building infrastructure and alarm systems installed and still be alerted to events even if you are unable to hear or see them. Learn more.
TapTap, "This app helps people with deaf and hearing impaired to respond to their audio environment. For example, in case of shouting, honking, or a car crashing TapTap will let you know you are being called. Adjust sensitivity for noisier environments. Adjusts with increased background noise levels." Learn more.
Tunity. "TUNITY allows you to hear any live muted TV. You simply scan the TV with the camera in the app, and let Tunity do its magic: identify the channel and the exact timing of what you're watching, and streams the synchronized audio to your headphones or bluetooth speaker. With the new Quick Tune feature, channels you (or anyone else in that venue) listened to are automatically saved in Quick Tune, so you can listen to it simply by choosing the channel from the Quick Tune list, without the need to rescan." Learn more.