You are here
Ten More Technology Offerings from CES 2019 -- Beyond Gadgets
Thu, 01/17/2019 - 16:55 -

Laurie Orlov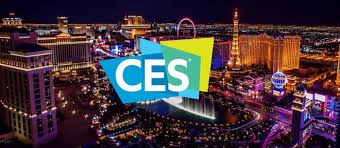 CES 2019 – Gone but certainly not forgotten. Multiple blog posts and articles have surfaced since CES 2019 – including some offerings that should be recapped here. No doubt they would have been viewed in person with more time and better tennis shoes at the Sands Convention Center. There was ANOTHER convention center (LVCC) and various hotel events that remained sight unseen. The important insight about CES is that while some offerings were played in a previous year, the networking opportunity for innovators was too good to miss and so many returned.  Here are ten more, in alphabetical order:
Addison Virtual Caregiver. "She's a state of the art, 3D animated caregiver designed to engage aging and chronically ill clients throughout the home to supplement their care and to provide various health and safety features. Appearing on 15-inch monitors strategically placed throughout the residence, she carries on two-way conversations, and is programmable for a user's personal needs and plans of care.  Addison monitors your activity, reminds you to take medications and verifies adherence and provides real-time assessments if a client develops evidence of increased risk of falling or health decline. She measures health performance, rewards her users for making progress, collects vitals and conducts in-home examinations." Learn more at Electronic Caregiver.
Alma Home. "By monitoring and analyzing your health 24/7 we can provide you with actionable insights and give you alerts to tackle problems before they even appear.While there are plenty of solutions that detect falls, there are few solutions that really prevent falls. We change this by monitoring the fall risk of elderly continuously through our solution ALMA Home. When the fall risk is too high, we take the necessary actions. This way, falls and hospitalizations are avoided."  Learn more at Alma.Care.
Flint Rehab's FitMi. "A home therapy tool designed to help you retrain your brain. FitMi was designed specifically to help people with a neurologic injury improve their strength and dexterity. FitMi contains two wireless pucks and a therapy app that picks exercises for you tailored to your stage of recovery. As you improve, the FitMi exercises and difficulty levels increase to optimize your recovery." Learn more at Flint Rehab.
Oticon Opn. Hearing aids are undergoing a disruption in price, self-service purchasing, and programmability. "Today we are more connected electronically than ever before. Friends, family, and business colleagues all expect to be able to reach us in seconds. Oticon Opn hearing aids with Bluetooth capability are Made for iPhone®, iPad® and iPod touch®, allowing you to stream audio directly into your hearing aids.  With Oticon Opn hearing aids, you experience clear, high quality sound, free from unwanted noise." Learn more at Oticon.
RoundTrip.  "Expand access to care through transportation. Care coordinators can book as many rides as they need for their patients. Rides can be booked on-demand or schedule weeks or months in advance. RoundTrip schedules, dispatches, and monitors non-emergency medical transportation (NEMT) for organizations coast to coast. A few partners include Mount Sinai Health System, Cooper University Health System, MD Anderson Cancer Center at Cooper, and Baptist Memorial."  Learn more at RoundTrip.
RxPense. "RxPense® is a personal medication dispensing and remote monitoring solution that ensures seniors, chronic care patients and disabled veterans at home (or elsewhere), take the correct medications on time and notifies caregivers, or pharmacists, psychiatrists, clinicians and physicians, if they miss a dose. It also accurately records and documents the consumption of PRN "as-needed" and OTC medications. It can also capture (though external sensors), monitor and store vitals along with the electronic patient record. It gives users access to digital health care and tele-medicine." Learn more at MediPense.
Walabot HOME. "Welcome to peace-of-mind, with automatic fall detection, for your bathroom. Simply place Walabot HOME on your bathroom wall. If you fall, your emergency contact will be called – and you can speak with them directly through the device, to get the help you need. Just set it and forget it. Automatically monitors for falls, no bracelet or pendant to put on, no uncomfortable device to lug around, completely private with no camera." Learn more at Walabot HOME.
Withings Move ECG.   "Withings Move ECG is an advanced activity tracker housed in a classic watch designed for simplicity: it has no screen but shows your activity directly on the dial with its third hand.  It's an analog watch that can also measure electrocardiograms, and it is currently pending FDA clearance." more at Withings.
ZVOX VoiceBuds. "VoiceBuds® use the latest digital technology to make speech more clear. Our dual microphone system is designed to minimize background sounds – while boosting the voices you want to hear. And the smartphone app makes it easy to make adjustments -- VoiceBuds are small and comfortable." Learn more at ZVOX.
Xandar Kardian. "Non-Contact Vital Sign monitoring PERS solution with Alexa voice and gesture control. No wearables. No pressure pads. No cameras. The only fall detection and alert system that provides 99% miss detection free and 96% false alarm free performance without the headaches of privacy issues." Learn more at Kardian.com.
[NOTE: If you are reading this in email, please read it on the website: Aging in Place Technology Watch]