You are here
Technologies for Older Adults from CES 2022
Sat, 01/08/2022 - 13:55 -

Laurie Orlov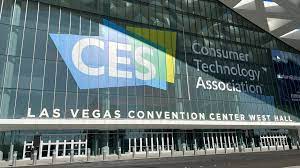 CES 2022 – smaller in size, but big in tech futures.   Many big companies decided at the last minute to stay home, eliminating, as one attendee noted, the lines at Starbucks.  But this very-global show went on anyway, this time with 40,000 in person (down from 171,000 just two years ago.) AARP Innovation Labs, CTA Foundation accessibility awards, and numerous other in-person, remote, and hybrid sub-events went on (sort of) as scheduled. As with prior CES events, multiple new technologies that benefit older adults were showcased from around the world.  Some will appear in the US market, others may not until a much later date, if ever. All text is from public media. All are worth a look. 
Biobeat. Patient-monitoring startup Biobeat said today that the FDA has cleared its patch and watch for measurement of blood pressure, oxygenation and heart rate in hospitals, clinics, long-term care and at home. Healthcare providers can obtain patient information through an app or a dedicated gateway. The watch may be worn for three days before needing a charge, while the patch designed for a single use of up to 10 days. The patch can provide the same vital signs as the watch and also has a single-lead ECG for placement over the upper left chest wall, according to the company. Not yet available.  Learn more.
Every Dose. EveryDose is a digital health company committed to improving medication adherence through best-in-class technology. Created after the founder noticed a loved one struggling with medication management, EveryDose's AI-powered platform helps patients stay on track with their medications while driving lower costs, better outcomes, and higher quality measures for healthcare stakeholders. The company's end-to-end technology includes both predictive analytics and a medication reminder mobile app. Available. Learn more.
Eargo 6 Hearing Aid. Eargo 6, its sixth-generation FDA Class II exempt hearing aid and most powerful device yet, was launched at CES 2022. Eargo 6's new Sound Adjust technology is an example of better hearing, made effortless. Its proprietary algorithm identifies the user's surroundings and instantly modifies the hearing device's settings to ensure optimal benefit, without requiring manual input from the wearer. Eargo 6 also introduces a new environmental offset called "mask mode" to offset the communication challenges faced by individuals with hearing loss while conversing with someone wearing a face mask; a user can select "mask mode" through the app. Available.  Learn more.
Hyundai MobED. Designed to carry anything from parcels to people; TV screens to trays of drinks. MobED is about the size and shape of a dolly you might find in a workshop or garage. It's 67cm long and 60cm wide, with four 12-inch pneumatic tires that can be controlled independently via a trio of motors at the end of each axle. A complex suspension system means its central platform can be tilted in any direction, letting MobED keep goods level when driving up or down a ramp and adjust the angle of its cargo (which would be handy if the robot is carrying a camera or screen). Not yet available.  Learn more.
Independa Health Hub. The Independa Health Hub enables new consumer LG smart TVs to help users care for family members remotely or assist older adults to be more independent. As the first tele-healthcare service supported on LG TVs, Independa features an intuitive interface that makes it easy for users to initiate a video chat with a caregiver or easily access a menu of relevant professional services. Pop-up notifications inform when someone is calling and personal alerts can be set up for more reminders. Professional services available on Independa include Dentulu (online dental consultation), Capital Rx (discount pharmacy platform), Coverdell (dental insurance benefits), WebMD (medical grade educational videos) and Sprio100 (fitness programs for seniors), among others. Learn more.
ITRI PoseFit.  This muscular functional screening mirror measures muscular strength, flexibility, and imbalances, and provides a personalized and actionable exercise plan. PoseFit captures a user's specific movement and posture through a lens and uses a skeletal recognition system to determine muscular function. By analyzing the strength of specific muscle groups, posture, flexibility, endurance, and sense of balance, it indicates which muscle groups are too tight or are not strong enough. Lastly, PoseFit provides customized exercise suggestions to strengthen muscles or point to places that should be massaged or relaxed. PoseFit requires no wearable devices to operate. The examinee is required to complete five sets of exercises, each of which is demonstrated with an instructional video. For older adults who may experience age-related physiological decline. Not yet available. Learn more.
Labrador Retriever.  The Labrador Caddie and Retriever assistive robots are here to provide it. These two robots move things around your home so you don't have to. They are an extra pair of hands right when and where you need them to move large loads and keep small items in easy reach. Offering you personalized assistance, they follow a set of routes and stops in your home. You set these stops for the robot to go to—like by the refrigerator or the couch. Moreover, you can command it in a variety of convenient ways. Use the Labrador app on your smartphone or tablet, use a voice-enabled device like Amazon Echo, set a schedule, or use a Bluetooth wireless button. Furthermore, it is fully self-driving with smart navigation. And it has advanced 3D downward sensors that scan for obstacles. Not yet available.  Learn more.
Mitsubishi Electric HealthCam. HealthCam uses a combination of facial recognition and thermal detection technologies to monitor vitals such as heart rate, blood oxygen level, body temperature and more, as well as other emergencies such as choking, sudden falls or collapsing, abnormal breathing, elder abuse and more. The product can be mounted on walls throughout a home, office building, assisted living facility, apartment building, fitness center, hospital or medical office waiting room, or any other location that will benefit from continuous monitoring of occupants. Not yet available. Learn more.
Movano Ring. The Movano Ring will measure all the basic metrics, including heart rate, heart rate variability (HRV), sleep, respiration, temperature, blood oxygen levels, steps, and calories burned. However, instead of a raw data dump, Movano says it'll distill how your metrics relate to each other "take a more proactive approach to mitigating the risks of chronic disease." For example, the Movano app might tell you how your exercise habits impact your sleeping patterns or HRV over time. The emphasis on a sleeker design was a deliberate choice, says Movano CEO Dr. John Mastrototaro, as the device was specifically designed for women of all ages. Not yet available. Learn more.
OrCam Read Pro. OrCam Read assists people who have certain levels of visual impairment, a wide range of reading difficulties including dyslexia, and reading fatigue. OrCam Read requires the user to be able to hear, with or without hearing aids. OrCam Read also requires the user to have full control over their hand movements. OrCam Read can also help anyone who reads large amounts of text on a daily basis, including students, professionals, etc. OrCam Read can be used in any environment, including low-light, and without requiring any internet connectivity. The device can be easily used to read any kind of printed or digital text, at home, in the office, or on the go. Controlled by the HeyOrCam voice assistant. Learn more at OrCam. 
Reliefband. Reliefband, an innovator in wearable technology that prevents and treats nausea and vomiting symptoms, announced the availability of Reliefband® Sport, a new IPX7-designated waterproof wearable therapeutic device. Offering user-controlled therapy with no side effects, the easy-to-use device prevents and treats nausea and vomiting associated with motion sickness, morning sickness from pregnancy, anxiety, hangovers, physiciandiagnosed migraines, chemotherapy, and as an adjunct to antiemetics in treating post-operative nausea. Reliefband Sport® is a clinically proven wearable includes a built-in rechargeable battery that, when fully charged, will last 30 hours on the medium intensity level.  Learn more. 
Sengled Smart Bulbs.  Smart Health Monitoring Light. Featuring a Wi-Fi, Bluetooth Mesh dual chip, the bulb will provide a number of features, including biometric measurement tracking of heart rate, body temperature, and other vital signs, as well as sleep tracking. By connecting multiple bulbs via Bluetooth Mesh and creating a virtual map across your home, this product can even help detect human behavior and determine if someone has fallen and then send for help. Learn more at The Verge.
UBTech Robotics.  UBTech is slated to introduce its line of healthcare robots at this week's CES 2022. First up is the company's personal mobility chair, a self-driving machine designed to free up caregivers. The chair can reportedly meet users, offer local mobility and return itself to its associated charging station, all autonomously. Next is the company's Care Delivery Assistance robot. This robot offers users video conferencing capabilities in support of telehealth services. Likewise, the machine can also offer users entertainment and companionship options. Finally, UBTech will also introduce its Powered Walk Assist robot, which is an autonomous robot that offers users guided walking assistance using a visual map. This robot also features a biometric tracking component for monitoring the user's health. Not yet available. Learn very little more.
Withings Body Scan. Body Scan features a tempered glass platform with a retractable handle. It is equipped with four weight sensors and 14 ITP electrodes, along with four stainless steel electrodes in the handle for the ECG and body composition analysis functionality. A built-in battery lasts for a year before needing to be recharged, and health metrics are displayed on a 3.2-inch color LCD screen. According to Withings, the Body Scan scale is able to provide precise weight measurements in addition to using multi-frequency Bioelectrical Impedance Analysis to measure overall body composition, providing readings on whole-body fat, water percentage, visceral fat, muscle mass, bone mass, and extra cellular and intracellular water. It's also able to provide readings for body parts that include the torso, arms, and legs. Learn more at Withings.
[Please also see report Beyond DIY: The Future of Smart Homes and Older Adults
               And Updated for 2022: Market Overview Technology for Aging]