You are here
Ten Years – Technology for Older Adults – 2009-2019
Mon, 06/10/2019 - 08:43 -

Laurie Orlov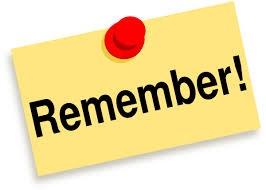 Look back to remind us where we are.  Ten years ago, the tech product choices designed for older adults were few and rudimentary. The intent was simplification of the basics for the tech-reluctant – sending email, looking at information online.  As an analyst migrating from the IT industry, it was startling the limited capabilities of the offerings like Presto the Printing Mailbox (used, eBay), Celery (printing mailbox – gone), Mailbug (device to send-receive email – still on Amazon), and Big Screen Live (browser for seniors - gone).  According to an AARP Healthy@Home report from 2008, the only home tech device that had any level of awareness (91% of responders) was Personal Emergency Response Systems (PERS).
How has the context changed? There were 39 million older adults aged 65+ in 2009 -- today there are nearly 55 million.  Assisted living costs averaged $36K per year, today they average $48K.  Prospective caregiver population was projected to be scarce by 2020.  Today, the shortage of workers for assisted living and home care is a crisis.   In 2009, adult children wanted their parents to be online or at least get email.  Today, to a large degree (more than two-thirds) their parents are online. In fact, a greater percentage of the oldest (the real seniors) could be counted if a representative population was actually surveyed. Sadly, it appears that only Link·age surveys tech ownership of the oldest, but that only encompasses their own constituency.
Consider the emerging general consumer technology market.  Google's IPO was in 2004 and Facebook (coincidentally) emerged that year. Then the iPhone emerged in 2007, along with the now-declining Fitbit. Telehealth got its first big workout with veterans in 2007.  By the time of New Year's Day in 2009, a handful of companies had already begun to offer sensor-based home monitoring – QuietCare (eventually becoming Care Innovations), Healthsense (acquired by GreatCall), GrandCare, WellAware (acquired by Healthsense), and a bit later, BeClose (folded into Alarm.com Wellness). Was this just too early for the home monitoring category? Probably. Or was it just too murky (and pricey) compared to the PERS market?
Compare to today.  So much change -- think about the impact of Voice First technologies. And optimism about growth, if the CTA 2019 Active Aging forecast of $29.9 billion by 2022 rings true. New startups are launching in home monitoring and fall detection – incorporating AI/video images, sensors, radar, motion and predictive analytics. But are innovators, particularly those focused on selling to the coveted senior living market, still running ahead of the awareness and tolerance of older adults, families and caregivers, not to mention the senior living industry?  Consider the penetration of technologies in senior living – if this 2017 survey is representative, it's surprisingly low, for example in resident monitoring.  The Leading Age/CAST survey was not all that encouraging either. Finally, a new and unpleasant context has emerged – misuse, abuse of information about and for seniors, senior fraud, and the failure of background checking by trusted sources. 
Slow down, you move too fast.  Move fast and break things – that was once Facebook's motto. Maybe not such a good idea any more – maybe today's motto should be think first. Especially about the implications of an entirely ad-driven business model, free to the 'user' aka the product.   And 'don't be evil' has been dropped from Google's code of conduct – in time for 2019's Justice Department anti-trust efforts to begin.