You are here
In the time of CES 2022 -- advice to tech firms about older adults
Thu, 01/06/2022 - 08:29 -

Laurie Orlov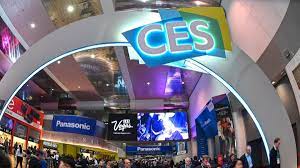 This week is CES 2022 -- new and current entrants seek markets and partnerships.  Perhaps you aren't paying attention -- but once per year, innovations from around the world are presented at CES for comment, media attention, and most of all, seeking interest about what's new (or even just envisioned).  This year it is a hybrid event -- with some folks in person, some watching online and others lurking among the press releases. Next week's blog post will detail 10 products/services from CES 2022 that will likely make a difference for older adults.  But this week, here is advice for startups and new entrants when thinking about reaching an older adult audience.  It is extracted from the Technology for Aging 2022 Market Overview, to be posted following CES, and including 30 offerings that were not in the 2021 version. The advice:  
One go-to-market channel is not enough. Depending on the product or service, it may need a mix of resellers/distributors, face-to-face, and online sales. The 2021 FCC broadband progress report revealed 19 million Americans lack high speed Internet access, and even if it were available, 25% of the 65+ never go online. If that population needs a technology or service (such as registration for a vaccine), caregivers must search online on their behalf. New entrants should first form local partnerships to test communication and effectiveness before going national.
Privacy and security features will be built into design of software and websites. Scams targeting the elderly have ballooned to a cost $3 billion annually, and that includes only those that are self-reported. For safety-oriented apps and sites that include the role of the senior, it's critical to verify identify among provider and user roles. Two-factor authentication will likely be required as part of all online apps, including financial and health-related services.
Technologies must be well-supported and intuitive. Most people have a laundry list of frustrations with technology, regardless of age. The failure of previous direct-to-consumer approaches underscored the fallacy of inventor-centric thinking that 'if we create it, they will buy it from us' or at least find it on Amazon. But what if it is a device that should fit into a Wi-Fi home network with other devices, a printer, a few voice devices, and maybe a camera? Instead, remote configuration and support partners must be a major part of the offering – or doom the user and family to frustration and tech abandonment.
Device and app vendors must be capable of integration and extension. Despite standards initiatives like Matter in 2022, or ONC Interoperability efforts, many of today's gadgets still don't communicate – especially with each other's proprietary systems or data sets (like Electronic Health Records). So mobile health devices, apps or medication reminders may be useful, but touch a tiny aspect of the whole person's life or health. Patients struggle to get their own records in a transferrable form upon discharge.
Upgrades must be invisible or painless. Consumers already gravitate towards software applications that mostly work with ones they already use, including Gmail, Facebook, FaceTime, Zoom, Siri, and Google Assistant – most working across multiple devices. Personalized interfaces (like Amazon and Netflix) updated in the cloud, are increasingly expected.
The right customer or referral – families and service providers partners. Direct-to-consumer marketing of products and services takes deep pockets just for the advertising – note the growing number of ads for low-cost hearing aids. For early-stage companies, start locally – get to know a local home care agency, senior living company, or home security company. What they have in common? Entry into the home. What else? Contacts in the area who can sponsor pilots.
Standards enable users and integrators to cross tech boundaries. Times are changing – as in this smart home interoperability initiative – a recognition that, despite intense competition, consumers likely own a wide variety of devices and software that should be able to work better together. Amazon launched a similar initiative for voice offerings like smart speakers and voice assistants. Ensure that the new offering works across multiple platforms and comes in multiple form factors – voice, smartphone, web, for example.
Access to ongoing training and refreshers – much work needed. To be sure, the oldest are likely to approach smartphones as just another variation of flip phones – until they can learn of their utility in a store, online, from their family, or in community training centers. Automatic updates and application software changes push users back for refreshers to avoid considerable frustration. Despite many efforts, OATS Senior Planet Digital, AARP Online Learning, NCOA and its Online Banking training, training services tend to ag the pace of tech change and may not keep up with rapid growth of threats, including ever-evolving hacker skills.
The real user need – a service problem solved. Seniors and their adult children may not imagine on their own what to do with tiny sensor networks, voice assistants, or upgraded smart phones. Sellers of these devices could offer more comprehensive training -- not just the device, but how/where it fits in the home network.  A home security company could help explain the benefits, for example, of care coordination, when selling tech to a home health agency. Vendors should fit solution descriptions, service provider stories, and senior support processes along the continuum of needed care and socialization. This necessitates a grasp of the decision points that spike need and interest, using these as part of websites and marketing.
[NOTE: Don't forget to check out the new report, "The Future of Smart Homes and Older Adults" just posted in December.