You are here
For care delivery and older adults, is the time now for AI in Healthcare?
Wed, 09/13/2023 - 10:04 -

Laurie Orlov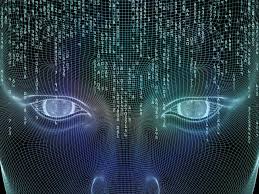 AI hype, fear and loathing are on the agenda.  Today marks the 10th month since the near hysteria surrounding the arrival and rapid adoption of ChatGPT.  It struck fear into the hearts of many, redirecting programmers (see arrival of Google Bard).  Forrester's CEO George Colony just predicted the death of search and the web as we know it – his American Airlines flight experience is instructive (see the GenAI Imperative). The Gartner hype cycle on AI is now published – and predicts, of course, a future plateau in generative AI.  And finally, to cap things off, today the big guns of the tech industry, will spend seven hours behind closed doors discussing how to regulate AI.  
But the benefits of AI innovations are nonetheless multiplying.  And as with all Gartner hype cycles and notable tech trends, even though execs are interested, most do not have an AI strategy.  Maybe they have near term tactics -- the obvious use cases are, well, being used. For example, consider medical scribes -- did we know there was a ten-best AI medical scribe list? In fact, because of the tedious nature of documenting patient encounters, the tech-enabled scribe innovation was moving slowly anyway. But it has become supercharged now that the AI aspects were either included or began to be appropriately marketed.
Consider the telehealth-enabled virtual patient sitter. This is a category, like scribes, that seems obvious when you think about the current healthcare labor shortage and a frail aging patient population. Nevertheless, or perhaps because of those factors, AI-enabled virtual sitter technology (camera plus alerting) is making its way into hospitals, especially for patients with dementia or delirium.  Why? The dependency on people to fill that role is clearly too inefficient to persist. Yet it is critical to update the interaction notes in the medical record. And this updated information will ideally be available to other medical providers, not to mention senior and home health care companies that will soon see the discharged patient.  
And last but not least, ubiquitous telemedicine – is it here?  Many have talked about telehealth and the boost to its use provided by the pandemic. Several renewals of funding and reimbursement have occurred, the latest extending Medicare reimbursement through 2024 (and no doubt, to be renewed again after that). No surprise, telehealth visits extend the reach of medical providers across all geographies (not just in the US) and enable care coordination, not just care delivery.  And some envision a transformation of the physical spaces for care, including new designs of patient rooms that include large screens for telehealth visits.  Will these changes make their way into senior living, nursing homes and home care?  For the wellbeing future of aging baby boomers and their families, there is no choice.