You are here
That time of year -- considering technology gifts for older adults
Tue, 11/27/2018 - 09:28 -

Laurie Orlov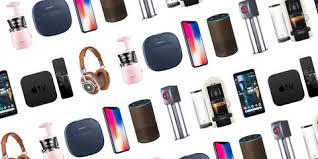 Warning -- this is not a blog post about what to give to seniors. There are plenty of click-bait websites topping the search list, like Holiday Tech Gift Ideas or the lengthy Amazon tech gift list or even a list described as The 7 Best Tech Gifts to Buy for Seniors -- really? Maybe these are the perfect gifts – or perhaps for some family members, the DailyCaring list is appropriate. Among all these lists, there might be some intriguing items that could be welcome, if not necessarily practical. Don't forget a set of portable batteries – extremely useful for all these devices during power outages. Okay that is enough about the What – and For Whom.  
More important than the gift itself – how should, can, or will it be used? Many of us have technology that was once useful. But sadly it's now junk -- defined as a purchased tech item that is now too slow, too obsolete, too heavy, or too much trouble. Sometimes tech-enabled items become junk almost immediately for a variety of reasons that the giver did not consider or forgot about.  Look around your own environment and the tangled nest (pun intended) of cables, connectors, chargers, cords, some specifically for devices long gone. Now consider the prospective gifts and factors such as:
Out of the box assembly – maybe, maybe not so much.  Ideally the product has an online video somewhere that family installers can view, maybe even with family. Consider the video for Amazon Echo setup. A video might streamline these 22 steps to set up Google Home.  While the Echo setup can be done from a browser on a device that has Wi-Fi, Google Home assumes a tablet or smartphone. Like every other device joining a Wi-Fi network for the first time, these will need the network password to access it. Worn out already? Move on to...
Ease (or lack thereof) of installation. Does a product need broadband access and that noted access to Wi-Fi?  Oh, and does the home already have Wi-Fi (and a router)? Does it need an initial setup that involves downloading software from a central site (like Google Play or the iOS App Store) – this is unfortunately still the state of the art for phone and tablet apps -- and some users, according to Pew, may never do the update -- or they debate it for a while to see if anybody was unhappy afterward. Or consider and maybe delay installing that very useful but complex Ring Doorbell -- the 11 steps include finding the breaker, a place to mount it, software setup, tuning and much more.  Okay, done...for now.  But then there are those...
Updates -- too frequent, too many.   Don't forget updates for devices (like smartphones, PCs and Macs) – which usually bring along security patches.  Microsoft, for example, has a pleasant weekday nicknamed Patch Tuesday – we are supposed to check out and run the updates which no doubt close gaping holes that hackers love, and which in the prior week were not perceived as gaping.  One of the upsides of Voice First offerings like Alexa, Siri, and Google Assistant – updates occur on the other side of the Internet wall, in the so-called Cloud, done in one place the user just accesses. And what about...
Ongoing and much-needed support.  Perhaps this should have been mentioned first, not last.  After the holiday is over, who will help when devices appear inexplicably unusable?  Whether it is our ever-so-smart phones, our oddly-blue screens, our uncharged or mismatched connections, or other bafflement -- like accessing Internet radio stations or streaming music or video? Who gifted that product anyway and can we call them?  Or we anxiously look for a support alternative, whether it is dropping in at a tech store, calling the local or phone-based Geek team or trying Best Buy's new offering, Assured Living.