You are here
Voice-AI for Older Adults -- How has it helped and what's next?
Tue, 02/15/2022 - 11:22 -

Laurie Orlov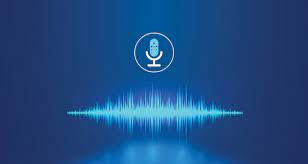 Voice technology in 2022 – living up to hope and hype? By 2018, it seemed possible that Voice First technology (and its associated AI software) could transform the technology user experience for older adults (see report: The Future of Voice First Technology and Older Adults 2018). Fairly new at the time, a few senior living organizations embraced it for its home automation potential, possibility of concierge services -- turn on the lights! Raise the blinds! Book me on the afternoon trip!. The generally accepted view was that this technology was going to be "Easy, Cheap, Useful, Smart, and Connected (home automation that just works)." Amazon's Alexa service ran on multiple variants of cheap hardware. Like Apple's Siri, the software's understanding of requests was relatively weak (compared to Google Assistant, which emerged in 2018 on Android and iOS).
Looking back -- excitement was in the air in 2018. The interviewees for the 2018 report were optimistic, near giddy with enthusiasm about a category that was then only a few years old. They believed (hoped?) that retained context would enable actual conversations, that profiles about the user would enable care services to offer what was needed, even enabling personal health coaching. Interviewees felt that voice interfaces would help medical professionals through voice dictation, and it would aid patients with easily-accessed and useful information. This was further explored in a 2020 report called Voice, Health and Wellbeing.
An explosion of devices and users – that did happen. Who knew that by 2019, Google Assistant would be available on more than 50,000 devices (including iPhones), with 1 billion users and support for 44 languages on smartphones? Apple's Siri is found 500 million devices, and Amazon (seems to hold the largest share of smart speakers) shipped at least 40 million devices, though language support lags. Voice tech is expected in new cars – as well as widely used (73% of drivers) in cars via smartphones. Voice is the interaction method for current and future robots, part of our customer service experience on the phone (for good or ill).
But all was not as rosy as the hype... Many of the anticipated concepts required trust and privacy protection of sensitive data, though, which is still a concern. People also believed that voice shopping would be widespread by now (search yes, but shopping no), and that voice offerings would be money-makers for the creators – so far, not so much. We expect to be able to verbalize a request and get a reasonable answer – either information or action. Conversations? Not so much. Personalization of our experience – maybe not. And Siri is still not as smart as some had hoped, given its time in market.
Limitations, limitations – more progress expected. Are voice assistants useful to those with hearing impairments or stutters (not so much, though some are hopeful)? For older adults, is voice a key control interface for the Future of the Smart Home? But device integration is not there yet.  In the the next wave, let's call it Voice 2.0 (with its underlying AI) would/could do a better serving older adults – and be particularly helpful to those with visual and motor difficulties, faint or hesitant voices, and whose particular accent or dialect may not be recognized.
[Launching a new research/report project this month– Voice-AI for Older Adults 2022]