You are here
What's new in technology for individuals with impaired vision?
Tue, 09/05/2017 - 16:58 -

Laurie Orlov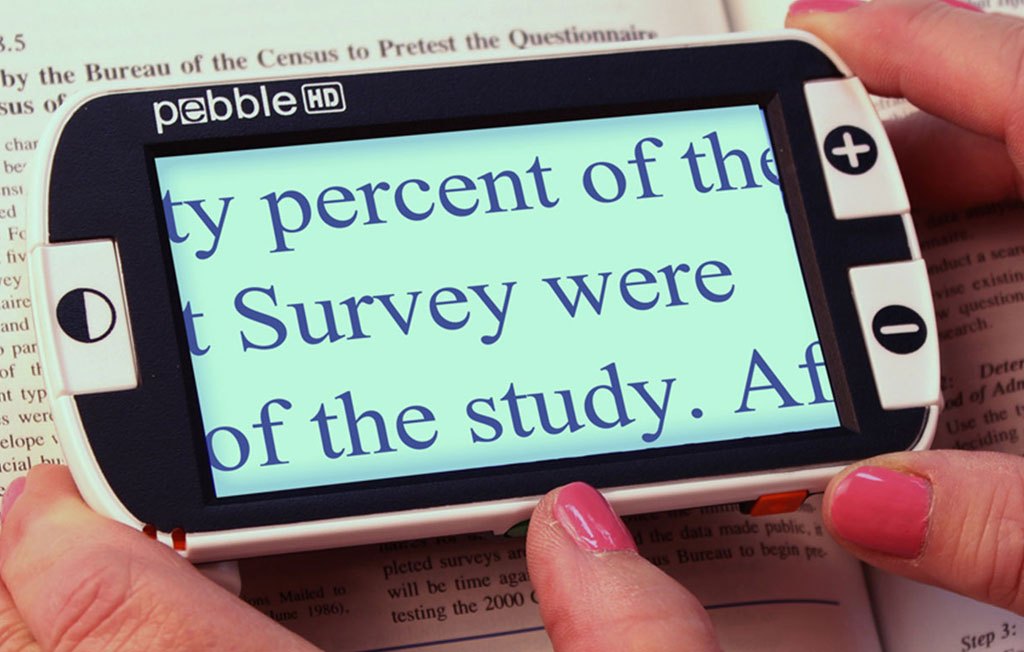 Lots of talk about technology talking to us.  We are in a 'voice-first-this' and 'voice-first-that' that moment in technology history.  So much buzz, that even Apple thinks Siri may need to wise up and consider the competition – which is speaking to us from everywhere, and has even (in research) reduced the error rate down to 5.1%.   Of course, when you imagine that voice tech is used for in-car navigation systems (Drive to Western Avenue – no not cistern, I said Western!) and may be driving home automation systems, alerting to falls, and assisting home health aides, it's important to have very high expectations for very low error rates.
Vision loss in older adults – a problem worth speaking about and assisting.  As many as 11 million older adults have age-related macular degeneration (the leading cause of vision loss among people aged 60+), expected to reach 22 million by 2050.  Given long life expectancy, 30% of the population aged 75+ may have advanced macular degeneration, which results in vision loss and possible blindness. Beyond macular degeneration, other causes of vision loss for one in three older adults include glaucoma, cataracts, and diabetic retinopathy. Among the most likely to be affected? Non-hispanic white women – and will include 2.5 million by 2050, 610,000 of whom will be blind. To put that in perspective, today there might be 1.3 million in the US who are legally blind and 5.5 million seniors today who are either blind or visually impaired. The data on this is not consistent – it is surveyed and counted differently by disparate sources.
Do organizations that help the blind reference tools for age-related vision loss?  Yes: the American Foundation for the Blind has a section for seniors and also a fairly robust section for technology – including specifics on capabilities of smartphones, tablets and cell phones. Ditto for the National Federation for the Blind – resources for seniors losing their vision, and considered separately, technology.  However, the most current writing about advancements in technology, for example, the National Eye Institute, either envision a future when they'll really be ready or describe a technology like eSight that is breathtakingly expensive (as in $9,995) – or Orcam MyEye $3500 from the founder of MobileEye (which he sold to Intel for $15 billion) – which can recognize known faces or read printed text in real-time.
Consulting with a master at mastering technology for the blind.  Myra Ross is a long-time blind friend who searches for and figures out what technology can improve her quality of life.  Her suggestions included: audio descriptions of movies on Netflix, the X1 remote from Comcast, and VFO Optilec for magnifiers and optical readers. She notes the emergence of free real-time assistance apps, include TapTapSee (takes a picture of an object and says what it is) for iPhone or Android, Prizmo Go (capturing printed text with a camera) for iPhone, and a new service called Aira with a tiny camera mountable on a wearable device.  Agents respond to a tap and provide instant guidance no matter where you are -- $199/month for unlimited access.