You are here
What should Alexa Together do?
Mon, 12/19/2022 - 14:54 -

Laurie Orlov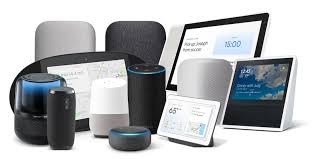 Amazon's Alexa Together was introduced at the very end of 2021 (just over one year ago!)  for remote monitoring of older family members. The product name choice was outstanding, even inspired, suggesting that using Alexa – a popular voice interface, made it possible to connect family members and to be aware of issues they might have when home alone. This was one of a series of 'ambient' offerings in the market (Vayyar Care, KamiCare, and Origin Wireless, among others).  This ambient technology ('immersed in your surroundings, ready to help without any prompting') was in contrast with wearables that required the user to do something – press a button to call for help. 
Alexa Together was launched as a $19.99 subscription service for families.  It offered a 'Remote Assist' configuration capability for family members to do the setup, two methods of detecting falls – in room and worn on the body.  It could alert based on activity – and also based on no activity – still in bed? Perhaps unwell? With 46.5 million smart speakers installed in the US, a notable percentage (perhaps one-fifth) are owned by those 65+. Now consider that 14 million older adults live alone, talking to a smart speaker – what's the weather today/tomorrow, here and in my adult daughter's neighborhood?  What are the symptoms of flu and other illnesses?  What time is sunset?  What are the ingredients of chocolate chip cookies?
What does Alexa Together do today? From a recent article or a look at the current website, consider the care circle concept – 'build a team around your loved one.' This was a good clarification of the intent of remote monitoring. Knowing that the older person is alone, maybe they didn't do ANY activity yet today, so a conversation can be launched (maybe even the old-fashioned way -- via a telephone). At any rate, the device software should be built on a profile of the care recipient and the care circle level of engagement and involvement. The care circle members should be profiled for types of interactions they want to initiate – drop-in calls, even better, scheduled calls, including conversations with a health provider or professional caregiver, or organizing a chat with long-distance family during mealtimes.  
What should Alexa Together clarify and enhance? Alexa Together (a paid subscription) should be integrated into the set of sensors that families and health professionals increasingly believe should be used for wellbeing and care. It should improve on the conversational aspects of Alexa itself (on whatever device is in use), to serve older adults living alone. If the user setup identifies willingness, the software can note the start of the day, offer the weather report, remember the song played most often yesterday, suggesting you might like to hear it again or something similar?  Add any pre-configured reminders, including personal suggestions about calling a family member at a particular time, having a video interaction later with grandchildren when they return from school, or a reminder of an appointment later today. Simple personalization improvements -- perhaps all possible right now. Alexa Together can combine remote patient monitoring for those whose health profiles and medical guidance requires it. With the care circle involved, it could encourage exercise in those who need it. It can become a partner to improve the wellbeing of older adults.