You are here
Where is the detailed survey of older people?
Tue, 01/28/2020 - 13:25 -

Laurie Orlov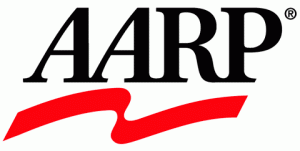 AARP recently published several new reports -- all worth a read.  Rant on. The survey reports, about the 50+ gamers and 50+ tech trends, each identify an age band of the 70+, something AARP began a few years ago and kudos to them, that banding continues among some of their research reports.  Not so the Longevity Economy Outlook, which lumps the wealth of the population for those aged 50-100, but no breakout was offered about the spending potential for the population at the higher end of the age bands. From an economic standpoint -- what will they (or their families) spend money on, how is their health, what is the cost of their care, where do they live? Who knows?
As for tech adoption…the AARP executive summary is upbeat. "Smartphone penetration among the 50-64-yr-olds stands at 83%, at parity with the overall adoption rates." And, not a summary point, but also interesting, 62% of those aged 70+ own smartphones, which represents amazing growth during the 10 years since the device became popular. Although perhaps that growth is inversely proportional to the declining retail availability of flip phones, so one must admire the stubbornness of the 38% of those surveyed who still don't own a smartphone. Perhaps it is (still) because using them is not the intuitive (or 'zero-effort') experience recommended by the 2019 White House Report on technologies for older adults. Perhaps smartphone designers are (still) not reading the testing and usability issues studied and reported by IEEE in 2018.  And will there be a process that follows up on the White House Report to see what, if any, change occurred as a result of its publication?
How many people are not reflected in today's surveys?  Growing each time this number is searched, census estimates for 2019 show that there are now 52.4 million people aged 65+.  Of these, 22 million people age 75+, 9 million age 75-79, 6 million are aged 80-84, and 6.5 million age 85+. These are big numbers, reflecting business and service opportunities that are more refined than the 50+ described in the Longevity Economy Outlook.  These opportunities reflect insurance offerings, well understood by Medicare Advantage providers to 22 million that now have that product. But to understand clearly what's happening, some organization or other would have to survey them, analyze the results and correlate those results with business opportunities.
Questions to ponder for this future survey. How about surveying illness incidence by age and home ownership, an opportunity for health-related technology use, particularly with the detail of surveyed Wi-Fi ownership.  Then add smart speakers, EHR access, remote consultation, neighborhood technology, Facebook ("46% of the 65+ have ever logged on to the platform") and Twitter usage. Add moves to senior living or 55+ communities, use of move managers and downsizing specialists.  Consider recently purchased technology from multiple categories -- including smart speakers, use of Google Assistant, Alexa, Bixby, Siri -- with ownership subdivided by age -- and perhaps purchaser, such as an adult child. What about businesses for training older adults, sale of standardized, vendor-supported curriculum for device setup, photo management, protecting personal data, online finance technology, online banking, online shopping, scam avoidance.  Isn't there a business opportunity in there somewhere that would boost the 50+ economy?  Rant off.