You are here
 Why industry analysts and PR agencies both matter
Thu, 08/20/2020 - 13:08 -

Laurie Orlov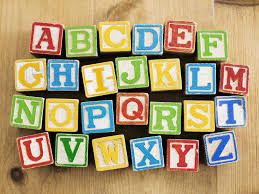 Approaching the 20th year in this job category, so let's reflect.  OPINION ON. Industry analysts wear many hats, but the primary role is to understand and communicate about a particular category market of companies/players.  This includes writing market research documents (blogs, white papers, reports) about the categories that can help position them in comparison to each other and new entrants. It includes giving advice to current and new entrants. Analysts also do custom paid work for some of those companies– such as advisory sessions, surveys, webinars, speaking engagements, or white papers.  Analyst firms typically publish market overviews -- for the tech sector, Gartner Magic Quadrant positioning, Forrester Wave or IDC market surveys.
What key characteristics of analysts matter? Analysts must strive to be objective when surveying who is in, entering or even departing a market. To do the job, they must be open to learning about new companies, either by searching for them, reading press releases, or being briefed directly.  Many analysts  ultimately leave the large analyst firms after they have mastered the craft and continue as an individual brand or join with others to form small team firms of analysts.
What an analyst is not – a PR firm.  While analysts track what's happening in a market and may produce paid white papers (hopefully clearly identified as such), analyst firms are not PR agencies – that is, in business to spread the word about new products or companies – although their content can be useful in generating PR.  PR agencies are specifically focused on the client company's message – and facilitate awareness and associated publicity about that message, ideally helping to create interest and even leads.  Sometimes their jobs are about overcoming the impact of negative messages – bad reviews or public critiques of products.  Size matters – consider a small agency when a startup is still small. PR firms need to understand the industry they are working with, even when new, including any analyst publications about their clients.
Why tech vendors and startups need to get to know both.  First and foremost, if there is a publication from an analyst firm about a market, it's important to brief the analyst so that the new company can appear in it.  That briefing can be arranged by a PR agency who may assign someone to sit in on the briefing and note questions or follow-up.  These days, given the overlap in the health and aging tech marketplaces – and the needs of older adults, it is useful to understand that overlap and pitch to it (versus exclusively one or the other).  It is striking the level of ignorance of that overlap, or even by health professionals. OPINION OFF.