You are here
Will robots help us in our homes – now and within 10 years?
Tue, 09/13/2022 - 11:27 -

Laurie Orlov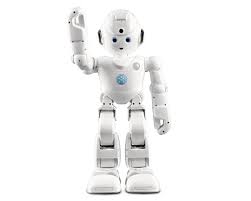 Context matters: consider the likely status of people in 10 years. It makes you think. Asked this question recently and pondered. What will be the context at that time? A decade from now, the oldest baby boomers will be 86. Women will outlive men by a few years – living on average into their late 80s. They may be solo agers – no children, spouse or partner. They may struggle financially – including the 15% of women who rely primarily on Social Security income.  By 2030, 20% of the US population will be over the age of 65 -- and likely to be obese and living for at least 8 years with some level of disability. The demand for home care workers will grow by at least by 37%.  According to PHI analysis, the job pays so poorly today that 40% live in low-income households and 43% rely on public assistance.  Put all that together and at least the concept of helpful robots sounds pretty good.
So far, robots are not playing much of a role in the home. Aside from vacuum cleaners, robot toys, and socialization with older adults – robots in the home are not yet at the SciFi level in the film Robot and Frank.  Consider Amazon's acquisition of iRobot - can you say 'Voice control' for kitchen floor washing?  Maybe Amazon's ownership will improve upon its music-playing trip hazard, the Astro robot.  And there is much to consider about in-home privacy with a technology that can map the interior of a home. However, today, there are numerous research efforts to develop smarter robots – consider the MIT project (2021) or Boston Dynamics' AI Institute (2022). Or the work underway to advance robotic assists for those with disabilities or evaluate the potential of (seriously) offering hugs.  And stay tuned on the progress from Labrador Systems and a robotic table that can be directed to-from where you are sitting.
What types of robots and/or robotic assistance will be useful in a decade?  Asked this question, what categories of need might be addressed? What form factors will be appropriate? Clearly there will be a need for caregiving robots or robotics to help with bathing and dressing, meal preparation and cleanup, socialization, and multiple in-home safety-related tasks. Will these be subsidized to compensate for the likely home care worker or family caregiver shortage, in the way that wheelchairs and scooters can be subsidized?  Or will in-home robots and robotics target the well-to-do? Will they come with a subscription price, enabling easier swap-out and swap-in of improved versions? Will robots have human-like (humanoid) forms, or will they be distributed as individual assistant devices for particular tasks, as with floor cleaning or as a retrieving table?  Will older adults be open to their potential and use?  Consider Japan's use of robots with the elderly. And will older adults even have a choice?
Thoughts welcome!