You are here
Your platform, yourself – the splintering of interaction tool choices
Wed, 05/31/2023 - 08:31 -

Laurie Orlov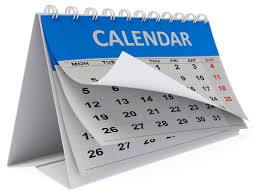 Rant on. So there is an upcoming meeting to attend.  Now let's see -- will it be conducted in Zoom, Teams, Google Meet, Webex, GoToMeeting or something else?  Will the meeting invite be visible to my calendar, which has Google's 500 million users – or do I need to place myself on the calendar of the person who asked to speak with me (10 million users) and request that it also be sent to my calendar?  Will it be a short Zoom meeting, cut off abruptly at 40 minutes because the participant leading only has the free version? Or will it be a conference-specific event management technology in which all interactions will be buried inside the must-look-at software?
Consider a protocol for meetings and calendars.  How about this? If you asked to speak to me, I pick the tool – and vice versa. And prospective meeting participants need to deal with the choices made and put the agreed upon time window into their own calendar, using their own labor.  No one is so busy that they should be relieved of the task of suggesting free time slots, versus forcing their invited guest to scan their calendar tools for them.  If you are running a business, pay for the professional Zoom account to not embarrass yourself when the time is suddenly up.
Time to communicate a key business insight or (blog) update.  Should it be Tweeted (450 million active users)? Would anyone notice it as it flew by?  Should it be posted on LinkedIn as a business insight for 930 million users or Facebook (2.9 billion users) or should the team group photo be placed on Instagram (1.6 billion users)? Or is it best as a TikTok video (835 million users), or maybe a link sent out to a closed distribution list, but what list and through what platform?  Are there people staring intently at these platforms awaiting this insight? Or are they constantly checking the platforms for any changes (the heads-down folk in airports)? Or is another tool creeping up, perhaps the temporarily-available SnapChat (525 million users) with its disappearing messages, which apparently makes sense for appropriately elusive commentary?  On the other hand, maybe all these tools should force posted messages and 'insights' to disappear?
The splintering of platforms will be made worse with AI.  In addition to fragmentation of AI interaction tools and choices, which of the plethora of options will make sense for new offerings? Should a chatbot be placed on the newly created website?  Is it time to set up conversations with an AI-based 'expert' to talk at length about a particular circumstance?  Will that become a widespread practice? (Yup). In the future will we be overwhelmed with choices of AI interaction tools – not unlike meeting and calendar tools that are driven by – wait for it – people who make these choices for their own advantage? Rant off.
[See latest report, The Future of AI and Older Adults 2023]