You are here
In 2023, The Future of AI and Older Adults is now -- and also up next
Wed, 03/15/2023 - 13:06 -

Laurie Orlov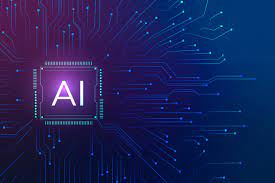 The hype about ChatGPT and its peers has revolutionized the tech world.  And it is clear from current research that this revolution isn't temporary, nor is it even sudden. Though with its initial user calculation at 100 million, it now appears the fastest growing 'consumer' application in history.   And it is fair to say that the applications of it are making its way into the world of older adults, this AARP article describes its uses for older adults in generating a letter to contest a medical bill.   And it notes the ability to 'provide companionship, offer mental stimulation, share stories and experiences, and suggest hobbies and activities.' Although the article claimed on Feb 28 that there was no mobile version, Bing Search (an alternative mechanism) has this interactive chat built in, including support for  multiple languages) and available for any smartphone. And ChatGPT can be accessed through any mobile browser.
Beyond direct interaction, AI is already all around.  Reminding ourselves of definitions clarifies what we are talking about: "AI-enabled programs can analyze and contextualize data to provide information or automatically trigger actions without human interference." This includes Chatbots – which simulate human conversation. Whereas machine learning is described as a: "subcategory of AI that uses algorithms to automatically learn insights and recognize patterns from data, applying that learning to make increasingly better decisions." Before the recent hype cycle, there have been multiple technologies offered for older adults that incorporate AI and machine learning. In addition to these, other recent entrants includeWhisper, AI built into hearing aids for separating room noise from speech, Carevocacy, a chatbot tech training tutorial, or a personalized chatbot, or avatar, as with Electronic Caregiver Group's Addison or the Botco chatbot on Carlton Senior Living's website, which has helped with occupancy.   
The combined research grants for AI as it relates to aging are impressive.  Consider: The National Institute on Aging (NIA) has allocated $40 million in grants to the a2Collective through research/pilot programs (and separate initiatives) from UMass, Johns Hopkins and UPenn spanning five years.  Add in the NSF grant to Georgia Tech for AI-CARING ($20 million) to help older adults, including those with dementia. That grant's participating universities include Georgia Tech, Carnegie Mellon University, Oregon State University, the University of Massachusetts Lowell, and Oregon Health & Science University – sponsored by Microsoft and Google.  Some of these grants will fund projects to determine best practices in care, some new technology for care, including wearables, and some researching new processes to help older adults age in their own home.
These grants largely predate the ChatGPT hype.  What role conversational AI, built on its Large Language Model (LLM) will have for these grants, let alone the result of the 100 million people and entrepreneurs starting up ChatGPT to see what it will do. Go ahead, sure, take the Medical licensing exam, produce a flood of books on Amazon, watch students cheat on tests, and so on. That is part of the noise. Many (and most?) interesting opportunities may be ahead. These will likely help older adults (now 57 million aged 65+) age more successfully in their own homes if they wish, be healthier for longer, find the care that they need, and benefit from such technology-assists to augment in-person care. And just in time.
[The new report, The Future of AI and Older Adults, will be completed this summer and published on this site.]
[See most recent report, Market Overview, Technology for Aging, January 2023]