You are here
Beyond Facebook -- finding other ways to share
Tue, 09/21/2021 - 10:42 -

Laurie Orlov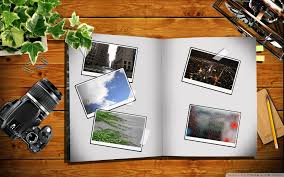 Once upon a time, there were photo albums. You know, the kind that have leather-like binders, with plastic covers for the prints. People would buy extra prints for their friends and relatives after a big event like a wedding (remember wedding albums?). Binders would fill bookshelves (remember bookshelves? They once held books). Then along came Facebook so that families could keep up with each other's kid and dog photos. A study in 2013 noted that this was a bit worrisome -- "people don't relate well to those constantly sharing photos of themselves." How quaint. It turns out that populations don't relate well to sharing of political slams, holocaust denials and incitement of riots and genocide. Not to worry, though. Defensive in the face of the WSJ series, though, Facebook insists things are under control. 
Building an empire, piece by piece. In 2010, Instagram was founded, and in 2012, bought by Facebook. Instagram only cost them a billion, at a time when Instagram was of growing interest to investors. Today, it may produce more ad revenue (relatively) and from more youthful users than Facebook itself. WhatsApp, a messaging service, cost them $19 billion of real money – and no surprise, acquired to eliminate a rival. Today Facebook the company is a social media monopoly – and its acquisition behavior demonstrates its 'we're not kidding' acquisition strategy. Yet it cannot seem to manage its users' apparently unanticipated 'sharing' abuses, which worsened after a change in 2018 made to 'boost engagement'. Instead of a social network, it seems more like a scourge visited on the earth. Still we have choices. We can quit Facebook – life goes on! We can read the news from newspapers (even online!). We can join LinkedIn groups that relate to our businesses, and we can sell our products and services in too many ways to count – including Craigslist or via a choice of multiple marketplaces.
Back to photos. Today people STILL print them. Amazingly, Facebook is not the only place to share images of your family and pets! For example, Flickr is one, SmugMug (which bought Flickr) is another. These have fees (imagine paying for the use of software!) But it turns out there are multiple sites -- imagine Facebook is only # 11 out of 11. According to Tom's Guide the big problem noted about Facebook is compression of images. Really? That's the big problem? Number 3 is Google Photos, where a quick tap gets the (uncompressed) photo sent to Walgreen's for printing (25 cents a print). And number 4 for Amazon Prime members is Amazon Prime Photos (unlimited storage as compared to Google). 
Move managers downsize homes – photo managers downsize photo collections. And when you have too many printed photos, filling too many albums, you can hire a professional. The professional move manager (and its association) came along as older adults began to downsize their homes. Not long after, the professional photo manager (and its association) emerged, helping to preserve the content of our lives. And we can still share. Which can be done without Facebook, Instagram, Oculus VR headsets, or WhatsApp. Oh and did I mention email?  How quaint.
Note: If you haven't, take a look at this site's most recent research reports:
Technology for Aging Market Overview - revised January 2021
 It was updated to reflect current trends, demographic data about older adults, policy changes, new products and services as well as inclusion of available data about what tech they own and/or prefer. The final section with examples includes more than 30 offering and services new for this report, indicated by **. This document, published annually, serves as a market overview with a single purpose: it is intended to describe the need for, and the current market of, offerings to help the growing population of aging adults live full lives in their homes and senior living locations of choice. 
The Future of Wearables and Older Adults June 2021
Wearables are new to most older adults in 2021. But that will change in the coming years as broad market acceptance drives interest among the 65+ population. Adoption will grow as the price points become more affordable; and most important, as the data from wearables becomes more actionable, informative, and predictive of future change. Within five years, doctors will see the benefit in guiding older adults to their usage. Chronic disease monitoring through wearables will see the most substantial growth.  And stigma-free and lower cost hearables will provide customizable sound improvements to a far broader population than current hearing aids. 
The Future of Remote Care Technology and Older Adults November 2020
It will likely include greater use of analytics to boost understanding of which patients benefit from what type of interaction. There will be growth in the use of AR/VR, chatbot, robotics. AI and voice-enabled categories. Service enhancements will include MD visits inside larger retailers and pharmacies. Finally, care providers will use data to segment their patients' needs and tech readiness by creating a Remote Care Technology Profile. For older adults, the home has again become the hub for life and care.