You are here
Consider Facebook and its negative impact on young and old
Wed, 09/15/2021 - 11:48 -

Laurie Orlov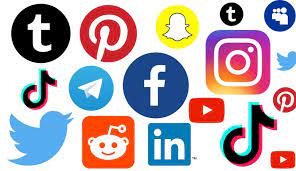 Shining a harsh light on Facebook – the company. Founded by a near-teenager in 2004, the company is a social networking monopoly, with 91% of revenue in that market that includes messaging (What's App, Facebook Messenger). It also owns Instagram (one-quarter of its 2019 revenue). With 1.84 billion daily users, it is top of mind for marketers – and some 200 million small businesses reach their customers nearly exclusively through its platform. It is a regular news source, though ironically not trusted for political news. The news about Facebook is more compelling than the news from Facebook – including this week's Wall Street Journal reports of Facebook applying different rules to a select subset (5.8 million) of its users, including allowing them posts that include harassment, inciting to violence or other bad behavior. Who uses Facebook? Well, most people, according to Pew: Facebook is used by 77% of US women, versus 61% of US men, with women aged 25-34 representing the biggest user group. Older adult usage of Facebook has dropped from 62% of the 65+ in 2016 to 50% in 2021. But that could be the result of family migration to Instagram for photo sharing.
Facebook, itself a media company, is constantly in the media. No doubt because of its position as a social media monopoly, Facebook receives plenty of media so-called scrutiny – which helps keeps it in the public eye. Although each of the negative accounts generates a response from its executives, no doubt that is just another day in the life of the company and (of course) ignored by investors. One article notes research indicating its misinformation postings receive more engagement than news. Another studies the toxicity of Instagram for teenage girls, an effect from photo sharing of body images which the firm knows and plays down as a side effect of connecting such 'large groups of people.' In August, NPR ran a story about Facebook accounts being hacked – with no way to reach the company, what was the solution to obtaining actual customer service support? Buy an Oculus VR headset for $299 (also owned by Facebook) and contact their customer service department to get the account unlocked. Then return the headset. As with many 'free' services, online user forums are often the best place to find support for a problem – but the Reddit recommendation of help to buy-and-return the Oculus headset was special.
Meanwhile, back to misinformation and toxicity – the architecture rewards outrage. In one of the WSJ articles, Facebook's own internal reports express worries that an algorithm change in 2018, heavily weighting re-shared material in its news feed, had serious negative side effects. At least they were negative for the users. Referred by the firm as 'Meaningful Social Interactions' (MSI), this change was touted as a way to 'strengthen bonds between users and improve their wellbeing.' But staffers noted the actual result -- publishers and political parties were re-orienting their posts toward 'outrange and sensationalism.' Triggered by feedback from BuzzfFeed to Facebook, and ironically following a 2017 Zuckerberg admission that 'some social media use is harmful' – Facebook's so-called attempt to strengthen bonds with MSI had the opposite effect of boosting outrage -- "Anti-social media" and generating more revenue for advertisers and itself.  And Facebook's attempts to encourage vaccination?  That backfired too, boosting the reach of posts that sowed doubt about vaccines.
Could/should older adults change anything about their usage of social media? It is unlikely that any of this exposure (marketing? publicity?) will deliver significant change or Facebook behavior improvement, including the upcoming Senate probe(s) and anti-trust grilling. As noted in the illuminating Social Dilemma film, mental health issues, calls to violence, and polarization are the real monsters created in 2004 by someone too young and dopey to know what a social network could produce. But it is clearly visible now – as bored travelers (aka the products) scroll through pics and angst-filled posts, there seems to be no way to put the genie back in the bottle, including the privacy of your non-Facebook information in other apps on your phone. And apparently, according to the Wall Street Journal series, there is no will to do so, even when it involves shutting down posts from drug cartels and human traffickers. Consider the real result of Facebook -- so lucrative for its founder and advertisers, but is it a disaster for the world?