You are here
Did you miss one of four November blogs? Smart clothing, dumb homes
Mon, 12/05/2022 - 18:49 -

Laurie Orlov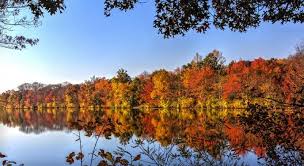 November was an interesting month in the technology industry. Big tech companies seem to be suffering from the lemming effect – if one conducts a wave of layoffs, the pressure is intense to shrink the corporate staffs, address poor performance (of staff? Of management?), drop certain development efforts, or perhaps they just feel compelled to keep up with everyone else who is downsizing and don't want to be left out. Maybe this is a good long-term sign that there will be more tech minds outside these big firms to allocate to innovation for an aging population that needs new ideas from the best and the brightest. The four posts for November 2022:
AI matters for older adults. Over the last few years, a growing number of applications of AI and machine learning have entered the market of caregiving technology for older adults. Stanford Medicine offers a Partnership in AI-Assisted Care. Projects are underway at the University of Illinois, MIT AgeLab, Georgia Tech, Penn and no doubt other university programs around the US. AI is a fundamental machine-learning element in voice technology, which is here to stay, despite the noisy racket about Amazon. The AI role in deriving predictive analytics from accumulated data is just beginning to reveal its utility. Read more.
Smart home devices are dumb about tech support. The future of the smart home and older adult users has not quite arrived. It is just as well – younger device owners are struggling. According to Parks Associates, "Households with heads of household ages 35-44 are the most likely to experience technical issues with their devices." Not surprising, since that group owns the most devices These tech-proficient users try to troubleshoot the problem themselves. And they become frustrated. Consider this understatement from Jennifer Kent of Parks: "Consumers clearly desire a self-help approach first but need more effective tools to solve the problems on their own." Otherwise, according to the Parks document, they become frustrated, write negative reviews and return the products. And these folks are aged 35-44. Read more.
The cost of long-term care.  Ask yourself, what care delivery has seen an uptake in technology adoption? People imagined that post-Covid-19, technology would become much more compelling in all types of care delivery. And for sure, the pandemic institutionalized the role of in-home telehealth, with CMS reimbursement presumed to become permanent, or at least regularly renewed. In fact, 23% of respondents to a government survey had used telehealth during a 6-month period in 2021. Also for sure, the use of healthcare portals has seen increased penetration – in 2020, 60% of patients in the US were offered access to a portal, and 40% accessed their records through it. Read more.
There is an opportunity for embedded and AI-enabled sensors in smart clothing. The growth of the sensor market has created an opportunity for more focus on smart clothing, which has been around a long time, including for use in dementia care, but may have its greatest utility ahead. Researchers are beginning to notice the potential in the care of older adults, including the assertion that "Smart clothing is more natural to wear compared to the other wearables and covers a wider area for monitoring." Here are five examples of sensor-enabled smart clothing. Read more.
[And take a look at the new report, The Future of Sensors and Older Adults 2022]