You are here
Excerpts from the 2017 Update Technology Market Overview
Sun, 03/12/2017 - 14:25 -

Laurie Orlov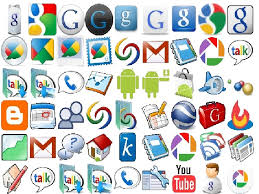 As we approach the date for the upcoming week of March 20-24 in Chicago, it is worth noting a few trends. The marketplace of products and services today is still fragmented, with ever-shifting cottage industries comprised largely of startups, challenged by channel complexity and end user resistance.  But with fragments assembled into an overall puzzle, this business for boomers and beyond has been estimated by some to grow to $20 billion by 2020 or even $30 billion by 2017.  The larger market will be based on growing boomer awareness and aging. It will be strikingly different from today – fueled the growing availability of in-car technology, mobile PERS health integration, wearable fitness and health devices, in-home 'Voice First' IoT hubs and smart phone apps. In particular:
Voice-first interfaces will dominate apps and devices. We are still downloading apps, that era may end. Instead we will be experimenting with personal assistants or AI-enabled voice first technologies (Siri, Google Home, Amazon Alexa, Cortana) which can act as mini service provider interfaces – find an appointment, a ride, song, a restaurant, a hotel, an airplane seat. Technology survivors may be voice-inappropriate tools for social networking, mapping, camera, and news. And there are a continuing wave of behavior modification apps, which currently seem to come and go with the tides of marketing hype – stop smoking, get moving, avoid too much sun, drink more water. Maybe your doctor will prescribe an app – many Silicon Valley startups folk believe (or hope) this will happen – but doctors are not quite convinced.
Internet of Things (IoT) replaces sensor-based categories. The sensor-based home monitoring market that crested in 2008 was an early example of the possibilities that evolved later. Nearly a decade later, small sensors and tags, as well as the hubs that can detect and monitor them are becoming mainstream. This Internet of (smarter) Things, or IoT, encompasses stick-on tags that transmit location, smart devices like wall plugs, thermostats, light bulbs, and even pet feeders. These can be managed through configurable home hubs like Google Home and Amazon Echo. Will these voice-first hubs become their own home control ecosystems?
Niche hardware will fade away – long live software and training. In 2017, will senior-focused hardware survive accelerating technology change? Yes, if it mitigates a health-related condition (hearing, dexterity or vision loss). Otherwise, we will see software that will make hardware platform choices hidden or irrelevant. Will senior phones and tablets survive or will seniors choose custom or assistive configurations on standard phones? And will tablets (even ones for seniors) be swept aside by ever-larger smartphones? Some will buy specialty devices like grandPad or Breezie, but most seniors will be trained to use standard tablets or more likely learn more about their smartphones in the store or at workshops for standard off-the-shelf products.
Tech-enabled home care pressures traditional homecare providers – or does it? Can $200 million of VC investment be wrong – or premature? 2015 saw investors begin a swoon for tech-enabled home care providers. Then in January, 2016, AARP/Parks Associates sized the caregiving innovation frontier at $279 billion. The fact that these occurred within a single year will push self-scrutiny within the home care agencies and franchises, those that rely mostly on people to do background checking, staff to match need with worker, and managers to track work. These other successful home care providers may wonder and fret – is 2017 the year they must offer 'tech-enabled' care? What exactly is tech-enabled care? And what will it be in the future?
"Health Tech" replaces "Digital Health," begins acknowledging aging. In a recent MobiHealth News webinar, founder Brian Dolan observed that Digital Health as a category was being replaced in 2016 and beyond with the term Health Tech. This sensible change reflects the disappearance of some investment money for the mHealth, cHealth (for Connected) and the other 'xHealths' in favor of institutional technology (and budgets) for hospital/health systems, medical practices, and related IT departments. Note that HiMSS does have a Long-term Care Roundtable that focuses on IT for the post-acute and possibly tech-enabled world of Medicare patients.
Robotics and virtual reality will continue -- as experiments. The press loves to write about robots and seniors (see Brookdale). Still at the anecdote stage, widespread use of care-related robots in the home or in senior living communities hasn't happened. Instead, robotic pets are growing in popularity in senior communities and private homes – limited care, nofeeding required, plus the possibility of a comfort to seniors who feel isolated or may have dementia. During 2016, virtual reality experiences entered the experiment ring of another Brookdale senior living via an MIT startup that plans to charge a subscription fee for usage.
See you in Chicago March 21-24 at Aging in America and What's Next Boomer Summit.  And of course, read the full 2017 Market Overview report here!