You are here
Five examples of use of AI in the care of older adults
Thu, 03/30/2023 - 09:38 -

Laurie Orlov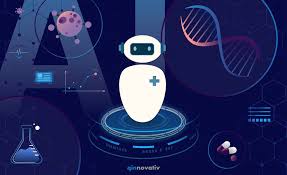 AI use in care delivery and marketing is not new - it just seems that way. Most would agree: AI is the hottest segment in the technology market today. It is beginning to emerge even in market segments that may have been slow to see (or seize) the opportunity. In healthcare, there are research reports and predictions, though adoption has been slow. AI is more established in marketing, even in senior-related businesses. More systems will emerge that learn data patterns and algorithms to construct an interaction or respond appropriately. And during the summer, stay tuned for the new report "The Future of AI and Older Adults." Here are five current examples, all information was drawn directly from the vendor websites:
Botco Chatbot. "An example of AI-based marketing, Botco's Instachat Builder enables fast deployment by automatically producing questions and answers from reams of data ingested as text or PDF. The platform allows businesses to create and launch a smart chatbot that can answer hundreds of potential questions in a fraction of the time compared to what was previously possible. Questions can be edited for streamlining and they are seamlessly integrated into a conversation flow resulting in an intelligent chatbot. Botco's chatbot technology has been deployed at Carlton Senior Living." Learn more at Botco.
Caspar.ai integrates ChatGPT into its care app. "As integrated, ChatGPT, an AI-powered conversational platform, is used to enhance the caregiving experience for nurses and residents. Caspar's generative AI has access to 24/7 in-home data with which it builds a model for minute-by-minute behavioral predictions about residents, summarized in the form of alerts and observations for nurses and caregivers." When linked with ChatGPT's input layer, pertinent context is provided, enabling faster and more accurate issue identification." Learn more at Caspar.ai.
Cordio Medical HearO.  "The HearO™ uses the patient's speech to create a patient-specific and adaptive model, detecting differences which are characteristic of the target disorder and can lead to hospitalization/ deterioration. Ultimately, the HearO™ can significantly reduce the need for additional hospitalization due to complications of CHF that can be remedied if addressed in a timely manner." Learn more at Cordio.
Essence SmartCall Service for virtual call follow-up. "Essence SmartCare, a leader in IoT-based remote care solutions, today announced the launch of its latest SmartCall service offering, an automatic, intuitive virtual call system to optimize follow-up care for seniors receiving home-based care. Leveraging voice recognition and AI-based technology, the SmartCall virtual assistant proactively calls users, asking a variety of key wellbeing questions to detect situations requiring attention. Data is collected by the system, analyzed and managed by a dedicated portal. This structured data facilitates more effective remote care and easier follow-ups, enabling care teams to improve delivery of quality care while optimizing their workloads." Learn more at Essence Smart Care.
Inspiren Augi. "The platform consists of a sleek wall-mounted automated sensor system that uses computer vision, artificial intelligence, and advanced room environmental sensors to passively and continually observe resident and staff behavior, while maintaining privacy. It can uncover sleep patterns, resident mobility issues, and general room activity through computer vision technology which gives the care team unprecedented privacy protected, HIPAA-compliant, real-time visibility into the place where at-risk residents are most vulnerable – their apartments. The system proactively notifies staff when a fall may be imminent, such as when an at-risk resident is getting up out of bed or out of their chair. Smart, contextual notifications provide staff with insight into what is taking place with the resident in their apartment in real-time, which gives staff the ability to prioritize responses." Learn more at Inspiren.
Also, if you missed it, here is the 2023 Market Overview Technology for Aging