You are here
Hearing loss: Five teleaudiology offerings in the time of COVID-19
Wed, 07/08/2020 - 10:57 -

Laurie Orlov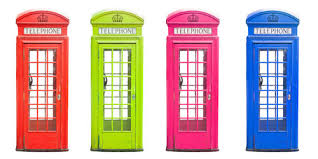 Covid-19 sharpens the benefits of teleaudiology. Half of those aged 75+ and one-third of the 65+ have hearing loss. During the pandemic, telehealth use grew sharply in the care of older adults, enabled by CMS reimbursement changes that likely will be permanent.  It's also likely that teleaudiology (the utilization of telehealth to provide audiological services) will gain additional importance when face-to-face visits are worrisome, even impossible in some locations. As with other market segments, the hearing health market saw the opportunity to promote their teleaudiology (or tele-audiology) services for those who already own telehealth-capable hearing aids that may need adjustment. Some may require a smartphone app and in-office guidance from the audiologist to get started with it, or at the least, read an explainer about "merging face time with FaceTime." Here are five examples – content is from the vendors:
Beltone Remote Care Live. "Beltone Remote Care Live gives hearing care professionals the ability to both consult with patients via video and to remotely make hearing aids adjustments through the Beltone HearMax phone app in real time. Recognizing that COVID-19, or coronavirus, is a serious issue for the patient populations typically using hearing aids, telehealth services can be a useful tool for both hearing care professionals and their patients." Learn more at Beltone.
Starkey Hearing Care Everywhere Remote Programming. "Through this latest update, even patients whose devices were not originally configured for remote programming are now able to access this important feature. Using the Thrive app, patients can send requests to their hearing providers, who are then able to make fine-tuning adjustments to optimize hearing aid performance remotely. This new measure enhances patient safety by reducing the need for an in-office visit." Learn more at Starkey.
Signia's Remote Hearing Care Program.  "This new program enabling hearing care professionals to prescribe, fit and fine-tune hearing aids remotely. Remote Care includes Signia Assistant. This new virtual assistant is built upon the latest artificial intelligence technology and provides 24/7 support in the form of intuitive, text-based dialogue. With tailored sound adjustments and how-to videos, 93% of patients who use Signia Assistant say that it boosts their Learn more at confidence and makes them feel more in control of their hearing success." Learn more at Signia.
Phonak Remote Support. "One of the best parts about telehealth is that we can control your hearing aids from our office while you're sitting in your living room. The latest models of the Phonak Marvel are telehealth compatible as they connect via the Phonak Remote Support™ App. This smartphone app connects the Marvel hearing aids to the provider, allowing them to make real-time adjustments from virtually anywhere." Learn more at Phonak.
Oticon. "Oticon RemoteCare telehealth solution expands the potential for hearing care professionals to assist more patients remotely, even when a face-to-face appointment would normally be the most appropriate way to provide care. RemoteCare allows hearing care professionals to follow up online with patients to remotely adjust and fine-tune hearing aids in a virtual appointment. First fit with Oticon RemoteCare further expands the scope of the telehealth solution to give hearing care professionals the ability to provide initial fittings to a select group of patients with valid audiograms, while patients to remain at home during the current virus outbreak." Learn more at Oticon.