You are here
Four trends to watch from 2022 Market Overview Technology for Aging
Wed, 01/12/2022 - 08:19 -

Laurie Orlov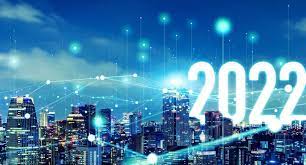 As 2022 begins, the oldest baby boomer turns 76. As the population aged 65+ exceed 54 million, trends emerge. Because of the sheer size of the older adult market, and the wealth of baby boomers, vendors increasingly see them as constituents for new offerings.  The pace of innovation is accelerating, driven by older adult changing needs, shortage of care workers, investor interest and of course.  Considering the recent CES 2022 product introductions, we are entering a world of 'touchless' interactions, ubiquitous sensors and hearables, as well as AI and machine learning, now about to reach its promise and contribute to serving older adults.   Here are just four of the trends identified in the 2022 Market Overview, Technology for Aging. 
In-home healthcare services will persist and expand. The dream of reimbursement for remote care is a reality. Telehealth services will remain to replace or supplement in person visits likely throughout 2022, and Dispatch Health's in-home urgent care service is now available nationwide. Remote patient monitoring (RPM) also moves more care into the home – and is expected to further evolve in 2022  – regulation changes in the past year are have begun to turn the adoption  tide). Older people, consumers of a significant portion of healthcare spending, will need and use many of the Digital Health technology categories.  
Smart displays and voice first interfaces will be ubiquitous. For older adults, touchless technology and voice-enabled interactions are ideal, especially when accompanied by a display of large font text and engaging how-to-cook videos. Why? Because it is easier for them – turning frustration into a valued service world in which what you say should get you what you need. Voice interfaces will be expected in smart displays and apps. And they will be added to every feasible appliance, device, and vehicle. They will see widespread use in independent and senior living, since many older adults will bring them along at move-in time.
Sensor technology shrinks – and changes form.  Sensor technology failed to meet its promise in the last decade – and many innovators disappeared. But the tech has changed – now non-wearable and radar-based fall detection (even in a steam shower), tiny paper sensors in a mat, wearables that can predict the onset of stroke, ones that feature biometrics, including blood pressure, and even Air Tags or Smart Tags that can pinpoint the location of a phone (or suitcase) left behind.
Hearing technology markets will be further disrupted in 2021. As Starkey did in 2020 with Livio, in 2021, Widex Moment, a 2021 CES Innovations Award winner, uses machine learning to enhance the quality of sound for the wearer.   Lower cost hearing aid options including financing alternatives, are now part of the mix. Expect hearables to further evolve; over-the-counter hearing aid purchases to be FDA-legitimized; retail and at-home self-service/self-fitting services expand (further enabled as a result of Covid), individuals with hearing loss may opt in to improving what they can hear in home and when out and about.
To learn more, read the 2022 Market Overview, Technology for Aging and the December report, The Future of Smart Homes and Older Adults